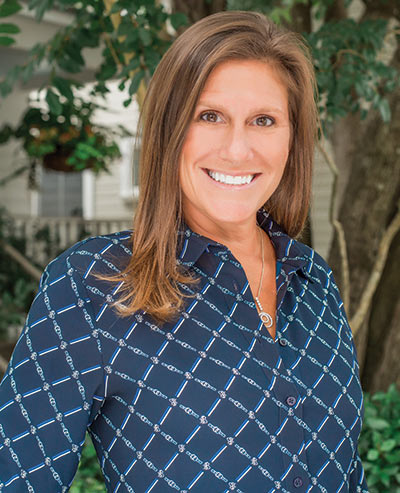 What do a successful sports athlete and a winning real estate agent have in common? Patti Blackstock, a Realtor with Keller Williams, will tell you — both are strongly rooted in the community, and both know that behind-the-scenes preparation is essential.
As a basketball player, Blackstock was the No.1 high school recruit out of Virginia. She went on to play for Radford University. For several years now, she has been coaching and mentoring local young athletes — including her own daughters — in basketball and volleyball, at all levels of play. One of her daughters is now playing basketball at Clemson.
"What I love about sports is how it brings the community together," she explained.
Blackstock feels this background in sports gives her an extra edge in the real estate market. When an excellent athlete comes to the court, she makes the game look easy. That's because she has prepared for every move. Likewise, Blackstock attends to as many details as possible when it comes to assisting clients in a transaction.
Blackstock and her husband moved to the Lowcountry from Virginia in the early 2000s. After falling in love with the area, they decided to stay and raise a family. Now, they have four daughters and firm roots in the Mount Pleasant community. Before she became a licensed Realtor in 2016, Blackstock worked in new construction with a national builder. Her husband owns Low Country Contractors, a full-service remodeling company. In January, the couple combined efforts and opened an office on Isle of Palms. It's a cool, clean space, reflecting Blackstock's down-to-earth personality. This ease and expertise that she brings to her work results in satisfied clients. Her highest aspiration is helping them achieve their goals.
One of the services she and her husband currently offer is the "Fix-N-List" program. Low Country Contractors will come in and help get a property ready to be put on the market. Then, Blackstock will list it with Keller Williams. The seller has the option to pay for the renovations upon the sale of their home. With this program, Patti Blackstock brings even more to the real estate game.
"It's exciting when clients feel like the sale of their house is so smooth that it just happens," she said.