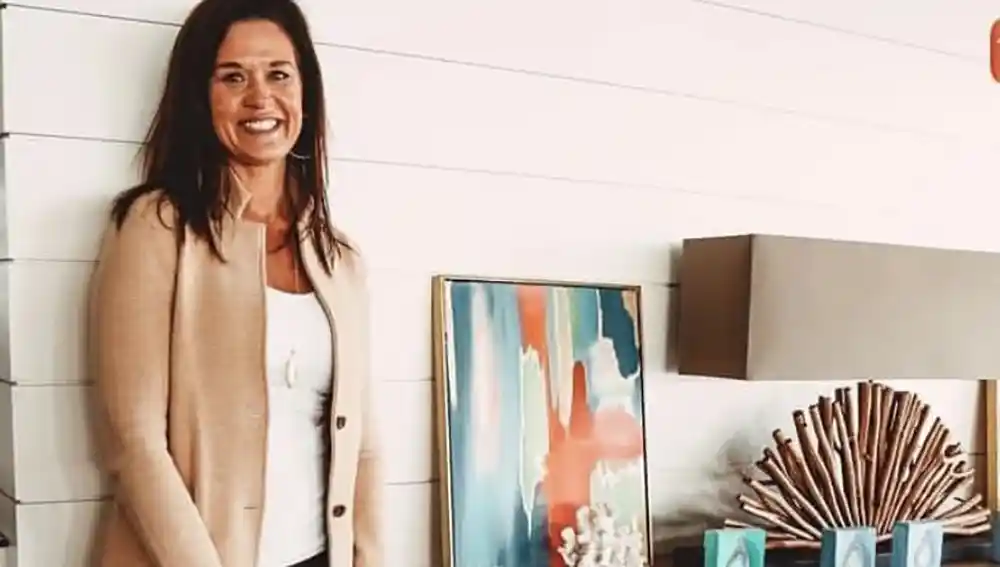 Caroline Staley is the local artist behind Gallavantor Art, creating bold coastal artwork with delicate, one-of-a-kind details. Though art has always been her passion, it took time for her to discover her path to success as an artist. After studying studio art at the College of Charleston, Staley devoted the next decade to traveling the world as a flight attendant before settling down to start a family.
"16 years after I put my paint brushes down, our third child was born," Staley shared. "I had postpartum depression and really wanted to 'find myself' again, so I started painting. It's been a passion and a labor of love ever since."
Of all the places she's been, Staley loves the Lowcountry best. "I paint on my back porch surrounded by oak trees, Spanish moss and the ocean as inspiration," she said. "I paint daily — in between errands and running my children to school or sports. I'm very lucky to juggle… just like the octopus."
Staley's work boasts bold sea creatures, oyster shells, corals and marsh abstracts. "Each piece is often topped off with elegant touches of goldleaf, silverleaf or copperleaf which adds an ambiance to any room. My most significant piece, and most popular subject, is the octopus. It's significant to me because it symbolizes grace, motherhood, relationships and life. It takes all eight arms to juggle and balance all of those things gracefully."
Though she doesn't see herself as being very business-minded, Staley values connection. "Word-of-mouth has done me well and I'm thankful to social media to have the ability to connect with people that I would not normally cross paths with in person."
Staley encourages other aspiring artists to go make connections without fear of criticism. "Don't make excuses to not get in front of people. Art can be tricky to sell, but people will see your work, remember it and come back to you."
Learn more about Staley's work by visiting her website at TheGallavantor.com. Follow her on Instagram @gallavantor for her latest creations. May you all balance life just like the octopus in many of Staley's works.
By Heather Rose Artushin