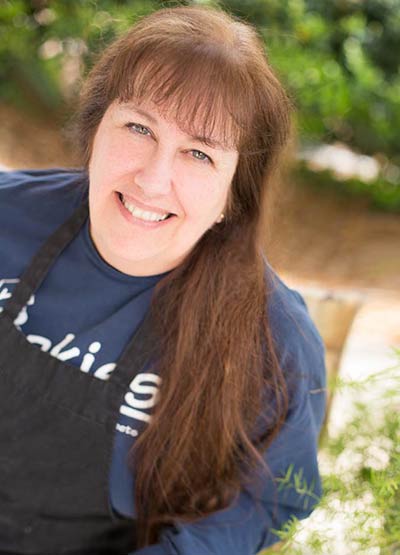 Custom cakes will never go out of style. They are part of every celebration — birthdays, graduations, weddings, anniversaries and gender-reveal parties. We've seen cakes come in many flavors at all our favorite celebrations: red velvet, coconut, carrot, banana, almond amaretto and best of all — chocolate. Cakes can also take many forms — a lady bug, golf clubs, cheeseburger, a Twister game or an alligator.
By now, you are probably craving a delicious cake of your own. … No time to bake? No worries. Call Bakies in Mount Pleasant. Bakies has established itself as a landmark local bakery. Gail Holdcraft and her team (Pam, Hannah, Michele, Hans, Bobbi and Linda) specialize in making beautiful, unique wedding and novelty cakes (in over 35 flavors!), as well as decorated shortbread cookies, pies, cupcakes, over 14 different types of cookies, truffles, fudge, whoopie pies, sweet trays and other edible gifts.
"Our goal is to give you delicious and imaginative treats with such high quality that you can't wait to tell your friends about us and come back for more," Holdcraft said.