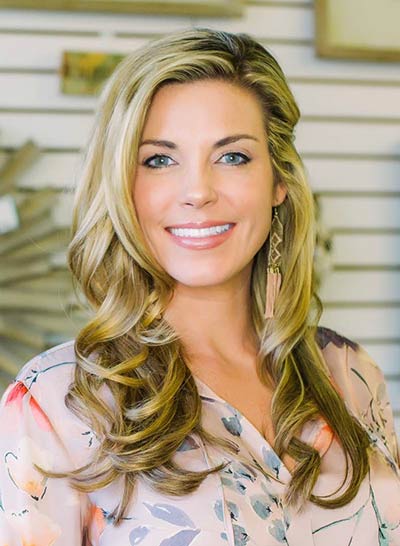 For years, Angie Balderson had a distant dream, a "maybe-I'll-do-that-someday" kind of plan. She had over 20 years of experience with interior design and furniture staging but wanted something more. With her hands full as a single mother, she took a leap of faith at the end of 2016 and opened Consign Haven in Mount Pleasant. Now firmly established in the community, Balderson has relaunched her chic consignment furniture store as Haven's Furniture & Home Décor, and the rest, as they say, is history.
Coming from the furniture hub of High Point, North Carolina, Balderson is well-connected with manufacturers and has made quite a name for herself and her business.
"With my hometown being known as the furniture capital of the world, I'm able to bring High Point to Charleston," she explained. "I can cut out the middle man and offer prices that really can't be beat. We have a price range for everyone."
In the span of almost three years, Haven's has gone from exclusively consignment to offering brand-new pieces, customized to fit the needs of the individual. "We started with just consignment pieces," she said, "but customers would constantly come in and say they just purchased a sofa somewhere, not realizing that I sell new, custom and in-stock furniture, typically at half the price of what they just paid." A few upscale consignment pieces will still be offered, but about 75 percent of the inventory is new.
As for the home-décor side of the business, Balderson is taking her knowledge and passion of design and sharing it with customers who desire her artistic eye for creating the perfect space. For clients who want to venture into the DIY world, Haven's offers frequent classes teaching everything from wood graining to distressing. Looking to update an old vintage dresser that's been in the family for years? Come to Haven's, and they'll help make it like new.
Something else that makes Haven's Furniture & Home Décor stand out is their free design services, providing custom design to those looking for creative advice. "We do charge a $75 consultation fee, but, if the buyer ends up making a purchase, we credit that amount back to them," Balderson explained. A second location off Long Point Road is now open as of January, offering 5,000 square feet of new items. "We are packed with some beautiful pieces that people can see and feel instead of just looking at in a catalog," she said.
Named after her daughter Haven, this unique furniture shop has something for everyone, no matter their style. From coastal, modern, chic to repurposed, Haven's has home furnishings sure to please everyone.
By Diane Pauldine