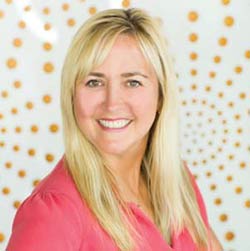 Fifteen years have passed since patients began visiting Dr. Gina Courson with Accurate Chiropractic in Mount Pleasant. Today, many of those patients still seek treatment with Dr. Courson and her husband, Dr. Michael Courson.
"We have a great balance working together for our patients," said Dr. Gina Courson. "We are rarely in the office at the same time, which allows for us to provide longer hours for our patients. As a couple, though, we have learned to leave work at the office."
Further, having a male and female approach to treatment is what many patients seek.
"Some prefer a hard touch while others prefer a softer technique, which is why we treat all ages of patients, from 4 days old to some patients in their 90s," Dr. Gina Courson explained.
Chiropractic care is a safe, effective and natural approach to managing pain and other health-related issues. Certified in physiological therapeutics and cold laser therapy, Dr. Gina Courson prides herself on catering to each individual, which is why their referral rate among patients is so high.
Accurate Chiropractic treats several conditions, such as auto injuries, headaches, low and mid back pain, neck pain, sports injuries and work injuries.
Dr. Gina Courson received her undergraduate degree in business from the University of Georgia and her Doctor of Chiropractic degree from Life University in Atlanta.
By Stacy Domingo