We are put on this Earth to be a blessing to others.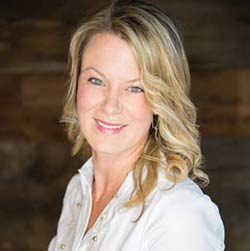 Those words of wisdom were said to Dr. Nicole Dahlkemper years ago and have truly translated into how she lives her life and how she runs her practice – Water's Edge Dentistry. For almost eight years, Dr. Dahlkemper has taken that advice and successfully applied it to her life and career as a dentist in Mount Pleasant.
Dr. Dahlkemper planned to be a cardiovascular surgeon. However, she said, after graduating with honors from Allegheny College in Pennsylvania, "I had the opportunity to shadow some alumni, each in their own specific area of dentistry. And, honestly, I was inspired by them."
Dr. Dahlkemper earned her DMD and worked in Washington, D.C., for a couple of years. However, after facing heart surgery, she decided it was time for a life change. When an opportunity presented itself, "Everything just fell into place for me to move here and have my own practice."
Dr. Dahlkemper attributes her success to hardworking parents who passed on a strong work ethic and to having a talented team of employees around her.
"I'm lucky to have great people around me who share the same desire and passion to help people."
Celebrating the recent birth of her first child, Dr. Dahlkemper said she could not ask for a better community in which to live, work and, now, raise a family.
By Diane Pauldine