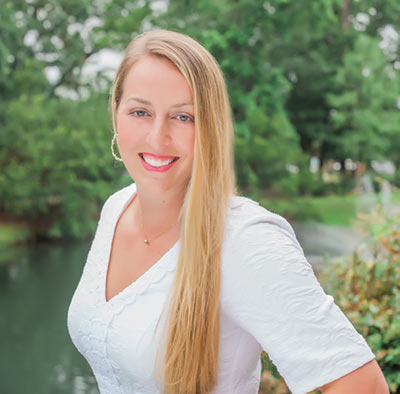 Erika Lynn McKelvey has always been inspired by places, and she loves to blend her Lowcountry home and various travels with her products. On any given day, you can visit Erika Lynn Studio and Boutique in Mount Pleasant and watch her designing or sewing a leather handbag or a pair of sandals. The boutique provides products and gifts that can't be found elsewhere in the area — handmade, luxurious handbags, hand-forged silver and freshwater pearl jewelry and more.
"I source beautiful linen clothing, jewelry and other accessories from small business owners, both locally and abroad. Most are women-owned businesses," McKelvey said. "As a female entrepreneur and small-business owner, I believe I need to support the local community where I work and live."
One way she's supporting locals is by creating custom COVID-19 face masks for area businesses, with their logos. She also fashioned the leather "Maskie," a strap to hold your mask when you need to wear it around your neck.
McKelvey noted another must-have summer item: "I'm also making a line of clear bags enhanced with leather to use at the beach or on a boat, as well as coliseum or stadium events."
Drop by on Mondays and Saturdays from 10 a.m. until 5 p.m., or Tuesdays through Fridays from 10 a.m. until 6 p.m. to shop and watch her work. You can also follow McKelvey on Instagram, at @erikalynnhandmade.