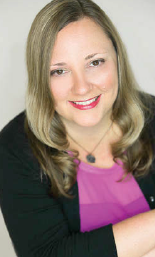 Though Bistro Toulouse recently celebrated four years of exquisite French cuisine, owner Candice Mahala said she has been entertaining people since she was old enough to reach the stove top. Originally from Washington, D.C., Mahala moved to Charleston in 2013 with life and business partner Matthew Schulz with dreams of opening their first place together after meeting at the Culinary Institute of America over a decade prior.
Six months of hard work later, Bistro Toulouse opened its doors, and Mahala has enjoyed every moment since: "Every day there is an opportunity to see and experience something new. I love seeing our regular customers return and bring their friends and family to experience our restaurant."
While known for incredible food – including local awards for Best French Restaurant – Mahala and her team are also dedicated to both their community and causes that are near to the heart, even if they are far in distance: "Last year we ran a special wine promo to help raise money for Rebuild Wine Country and Habitat for Humanity in Napa and Sonoma counties, where many people lost their homes and businesses due to wild fires."
When she's not busy running the restaurant, Mahala enjoys experiencing new foods and wine, traveling, sneaking in a round of golf or taking a drive around town with the top down.