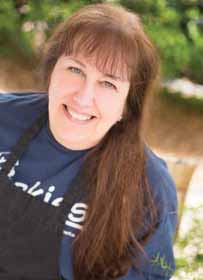 Bakies
426 W. Coleman Blvd., Sweet C
Mount Pleasant 
843-881-2364
www.bakiessc.com
Did you ever meet someone who is both left- and right-brained? Soon after finishing her degree in accounting, Gail Holdcraft started making cakes. While working for former Charleston Mayor Joe Riley's father after graduation from college, Holdcraft had one of her first opportunities in custom baking. She prepared a cake for the daughter of a co-worker and learned an important lesson.
"The cake decoration came out neon, and I gave the decorator pale yellow," she remembered. "I realized that if I was going to continue baking, I had to do my own decorating." Holdcraft soon landed a position at Johnson & Wales and, as an employee, was able to take culinary courses.
That combination of interests – accounting and cake – has stuck with Holdcraft; she now runs Bakies in Mount Pleasant in addition to helping out with her sister's CPA firm. She is thankful for the support of employees, family and friends.
"My sister comes here and makes icing, and I go there and help with taxes," she pointed out. "Another friend is our baker, another mans the front and takes orders, another is our word person and helps with weddings and email, another helps with custom cookies, and our Wando student and my husband help wherever needed."
Holdcraft admitted that "long hours and hard work" are vital to running any small business, so entrepreneurs should pick something they love. For Holdcraft, the opportunity to meet – and bake for – several generations of the same family is particularly rewarding.
"It's great to be the family baker," she mused. "To bake cakes for a little one's birthday party and then their wedding day is cool."
By: Denise K. James