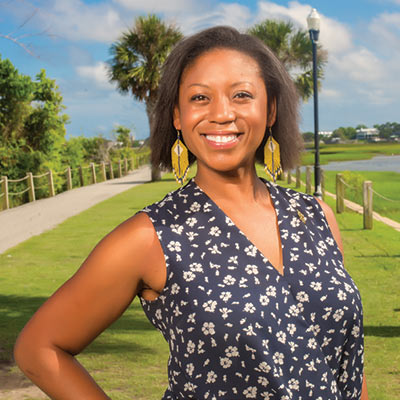 Lifetime events have a way of changing one's perspective. For Ebony Mullins, the untimely death of a family member in July 2019 was one of those defining moments. No longer willing to gamble on her future and happiness, Mullins began searching online for the perfect location to open her own craft beer and wine store.
By the following spring, she had relocated from San Diego, bought a home and opened Leeah's Old Village Wine Shop on historic Pitt Street.
The transition may have happened quickly, but Mullins has been preparing for this career change for quite some time. She educated herself as a sommelier by taking wine classes in California, and she hopes to pass that knowledge on to her customers.
"It's all about getting your palate used to something different — new tastes and flavors to expand your choices and your drinking experiences," she pointed out.
Mullins' fledgling store offers wine tastings, takeout, curbside pickup and activities. The first exciting months of operation have been mostly about creating a presence.
"We're busy building relationships with the community, meeting new friends and learning to take care of each other," she enthused.