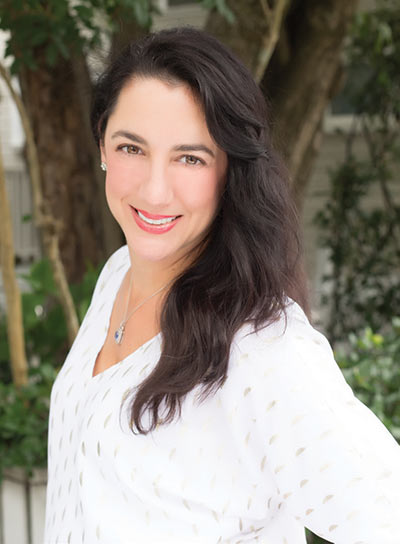 Nan Shahid Butler was born into an ambitious family. From retail store owners, nurses and attorneys to doctors, teachers and real estate agents, the Shahids were always known around the Charleston community. Having worked in fashion at a young age, Butler ultimately found jewelry to be the most challenging and rewarding.
In college, Butler got a job at Skatell's, and, fewer than four months later, she was managing the Mount Pleasant location. Her husband — then her boyfriend — began working at Skatell's about a year after she did. In December 2006, the couple bought the business from the family who started it.
Today, Butler wears many hats, including handling sales, buying from vendors and accounting. However, her passion is working the sales floor, selling stunning pieces of jewelry to generations of customers.
"I have worked here for 26 years, and, in many cases, I am still the family jeweler, selling diamonds to [customers'] children," she said.
Being a business owner has inspired her to be part of philanthropic organizations — such as the Junior League of Charleston — and helped her grow as an individual and make a difference in the local community. However, being a female business owner has still come with challenges.
"Seeing my friends stay home with their children was challenging for me," Butler admitted. "But now that [my children] are older, I can see that my working made me a better mom and had a more positive impact on them."
Over the years, trends in marketing and advertising have changed the way the Butlers promote the business. Fortunately, because of longevity in the community, the Skatell's customer base is loyal. Most find the business through word of mouth, but Butler is currently learning more about the social media side of advertising with the help of her children.
Both Butler and her husband — whom she called "a great support system on this journey" — have grown the Skatell's team on the premise that customers are like family.
"I stand by the golden rule," Butler commented. "I treat my customers the same way I would want to be treated, and they have become an extended family."
So what is Butler's advice for young women starting an entrepreneurial journey?
"You need to have a focus or need and work on that," she said. "Build your brand and yourself, then get out in the community and make a difference."