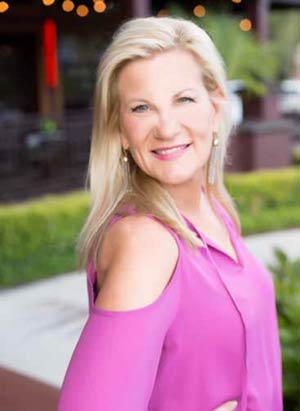 Windi McKeithan
The Ragamuffin Children's Boutique
210 Coleman Blvd.
Mount Pleasant
843-884-4814
www.ragamuffinchildrensboutique.com
At the age of 23, armed with a Fashion Merchandising degree, good taste, an eye for trends and an entrepreneurial spirit, Charleston native Windi McKeithan purchased two children's wear shops, Ragamuffin Children's Boutique and Stride Rite Mount Pleasant. After a year in business, she realized there was a need for a shop just for the older kids and added Radical Rags.
Ragamuffin Children's Boutique is known today for its expansive collection and knowledgeable staff. McKeithan handpicks all her merchandise and provides her customers with a variety of unique items that are not available at big-box stores. She also offers special items that cannot be found anywhere else in the area.
"I love working with customers. It's so much fun helping them find everything they're looking for. We can outfit families for everyday wear as well as for special occasions. Whether it's for school or for a special event like a wedding, communion, a family photo or even a vacation, we can put together everything they need from head to toe in our three adjoining shops," said McKeithan. "Customers love being able to look at things, touch and try on the items. It is much more fun and personal than shopping online. So many people come in and say how glad they are that there is still a store left where they can truly enjoy the shopping experience."
The boutique has been in the same location for more than 65 years and has celebrated much success with McKeithan at the helm.
"I'm definitely a people person. Customers that used to shop years ago are now coming in with their grandchildren. It's such a blessing for us to dress the newest generations of their family," she said.
The children's boutique offers clothing for newborns all the way to size 6X, along with accessories, gifts and the ability to coordinate outfits for any occasion. The second store is designated for girls' sizes 7-16 and boys' sizes 8-20. The third shopping area is dedicated entirely to shoes and dance apparel for all ages.
"Our three stores provide a one-stop shopping experience. Our amazing customer service associates, incredible selections and full-service shoe and dance store are what set Ragamuffin Children's Boutique apart," McKeithan said.
McKeithan is now celebrating more than three decades of business in the East Cooper area. She credits her continued success to a strong work ethic and to her support system: the Lord above, her husband and children and her incredible staff.
"God put me here for a reason," McKeithan said. "As I look back at the path I have taken, I see exactly why I ended up in certain places at certain times in my life: God had a plan."
By Stacy Domingo