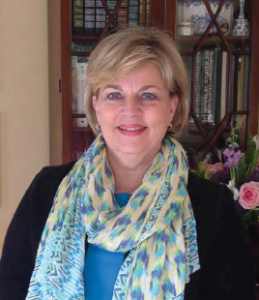 Southern Belles is a charming store in Mount Pleasant offering unique clothing, accessories and toys. The styles are simple and classic, yet updated, reflecting a more genteel time. It has been at its current location in Northcutt Plaza for about 20 years.
Susie Molony worked in the Pharmacy Department at the Medical University of South Carolina before turning her talents to a more creative endeavor. A young wife with a small daughter, she began hand-painting T-shirts for her little girl, and she often created special T-shirts as birthday gifts for friends. It wasn't long before friends and acquaintances requested that she make shirts for their children. Spurred by the popularity of her hand-painted shirts, she rented a booth at the East Cooper Crafter's Guild.
Susie looked for a way to build on her success and turned to producing in-home shows with the help of family and friends. Her clientele increased, and she gained a coveted spot in the gift shop in the Charleston Symphony's annual Designer House. She went on to partner with organizations such as Junior Leagues and medical auxiliaries and traveled the country with her wares.
Her home-based business grew and Susie decided it was time to join forces with a friend who had a small shoe store housed within a children's clothing store. She branched out and added appliqued items to her stock.
"We had three businesses under one roof in a space about a third this size," Susie said, referring to her current shop. "Our businesses were growing, so we formed a formal partnership and moved to my current location that almost tripled the size."
After the first year, the original children's clothing store owner left the partnership and Susie acquired that business. The large space became Southern Belles.
Today, Southern Belles is a treasure trove of merchandise not easily found elsewhere. Parents love the traditional styles that hark back to a gentler time, when girls wore smocked dresses and boys were outfitted like Southern gentlemen, complete with the proper accessories.
"Like white sweaters," Susie said. "Easter is always a little cool, so you need a white sweater."
Though the clothing is traditional, Susie understands that a business must embrace change to continue for the long term.
"Monogramming is a big part of our business, and we're always looking for unique embroidery designs," she explained. "Carol Nanney has been with me from the inception of my business, and, even though she retired a year ago from physically being here in my receiving department, she continues to do all my monogramming and is the very best there is! We collaborate all the time to create new embroidery designs to offer our customers."
As Southern Belles has grown, so has the workload. Susie is hands-on with her marketing and merchandising and has a small staff helping her, including her recently retired husband. Her business philosophy centers around her father's axiom, to follow the golden rule and treat her customers with respect.
A true local resident, Susie attended Country Day School and the College of Charleston and manages to find time to enjoy "the serenity and peace" of the beach and to relax with her girlfriends.
By Barbara Millen Patrick