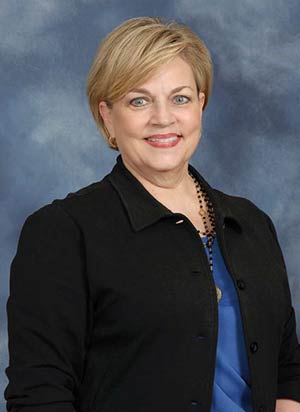 What began as a hobby, hand-painting children's apparel and accessories for her daughter and some of her friends, grew from a small home-based business and soon led to Susie Molony, owner of Southern Belles, to traveling all over the country with her creations.
She eventually settled into her current location in Northcutt Plaza on Coleman Boulevard, and the rest, as they say, is history.
Molony has plenty of stories from her 30 years in the children's clothing business, but one in particular still makes her smile. Several years ago a little girl was visiting the shop when she heard Molony talking with one of her employees.
"Are you the leader?" the little girl asked.
"Why, yes I am!" was the only response that seemed to fit the bill.
"My employees still jokingly refer to me as 'The Leader,'" said Molony, and lead she does. Southern Belles children's boutique has grown into a business voted "The Lowcountry's Best Children's Shop" 12 years running.
Many of Molony's employees have been with her for several years, something she said brings an added value to the store. Customers who come to Southern Belles over the years are likely to see a familiar face, even if they are from out of town and coming back to do a little shopping on their annual beach vacation.
Molony loves the interaction with her customers and helping them select outfits for their children. She also truly enjoys her trips to market and finding new lines, and finds joy in being able to select beautiful and special things for the shop for each season.
Molony loves to support local entrepreneurs, and carries many Lowcountry favorites such as Pixie Lily, Nostalgic Graphic Tees and The Lowcountry Lizard.
Southern Belles also carries all of the traditional favorites – Kissy Kissy, Johhnie O and Dondolo are some of her top sellers. In addition to clothes, Southern Belles carries shoes, including Livie and Luca and the ever-popular Natives, and gift items.
Molony strives to stay on top of the ever-changing industry. A renovation of the shop a couple of years ago as well as a redesigned website this year are just a couple of steps she's taken to make the shopping experience an enjoyable one for her patrons.
Molony's hope is that every customer goes away feeling it was worth the trip.
"I feel very blessed to live in this wonderful area that has been so good to me and my business," she said.
By Anne Harris