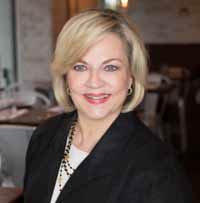 Susie Molony began selling hand-painted T-shirts when her daughter was a toddler.
"I was looking for something to do and gave them as gifts," shared Molony, owner of Southern Belles, a children's clothier. "My vision was a fullservice clothing store, but I never anticipated it getting this big."
Her passion has inspired the success of Southern Belles, which now offers online shopping through its new, updated website as well as through the store. Customers can find a grand selection of children's clothing, shoes, gifts for special occasions and accessories. The quantity of options, high quality and excellent customer service is what brings customers back.
Voted the Best Children's Shop in Charleston 13 years running, customers can find traditional yet up-to-date clothing for girls and boys in sizes preemie to 16. Services include a baby registry, monogramming and complimentary gift wrapping.
Molony encouraged other women in business to stick with their ideas and not to get discouraged.
"It takes time to polish. I had to refine my product in order to compete with other vendors," explained Molony. "You have to look at growth in baby steps. After painting T-shirts, I started having home shows and then others started hosting parties for me. After five years, I opened Southern Belles."
By Stacy Domingo