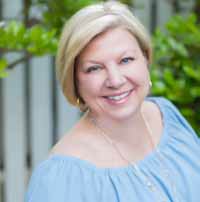 Tracey Wonnacott, owner of Lavender Hill Designs, has combined her passion for European travel and shopping with her love for Southern style.
"Most of the products found in the store are sourced from Europe," said Wonnacott. "We aim to have completely unique items not found anywhere else in the area. If we find someone begins carrying something we have, we drop that product/vendor and fill the gap with a new vendor."
Products you see one season might not be available the next season.
"If you like it, buy it! We don't do a lot of re-ordering," explained Wonnacott. "We try our best to bring together a unique and unusual collection of home décor and accessories that will help you stand apart from your friends and neighbors. While we love the traditional Southern pieces as much as the next girl, we know that a well-rounded style is all about the statement pieces. And here at Lavender Hill Designs, we are here to help you make your statement."
Like the markets of Paris, this artisan store carries a selection of new and vintage items that have that certain je ne sais quoi!
By Stacy Domingo