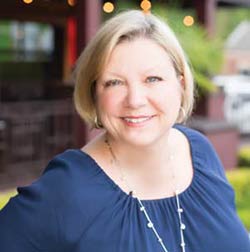 Since her mother was from England, Tracey Wonnacott's connection to Europe was encouraged at an early age.
She owned a gift shop in Pittsfield, Massachusetts, where she met her future business partner, Beth Hoehne. When Wonnacott's family began to travel to Europe – her son was working in Russia and her daughter was studying abroad in Scotland – she and her husband began to note the admiration friends showed when they brought back furniture and other pieces from their trips.
This appreciation kindled Wonnacott's interest in design and soon combined with her talent for business, culminating into Lavender Hill Designs in 2016. Her store mixes Lowcountry aesthetic with near-exclusive gifts, linens and furniture from across Europe. Helping her select these pieces is Hoehne, "a true partner in every sense of the word," according to Wonnacott.
"We both have retail experience, me with my store, Berkshire Gifts, and Beth with working as a designer for Ethan Allen. We both love interior design, and we like to shop," she explained.
Wonnacott is always on the lookout for new items to add to the store.
"We are interested in the new styles in France, which is a more modern version of French country, more like a French farmhouse style," she said.
Wonnacott and Hoehne plan on adding an e-commerce site and are always enthusiastic about opportunities to show Charleston what Europe has to offer.
By Sam Carroll