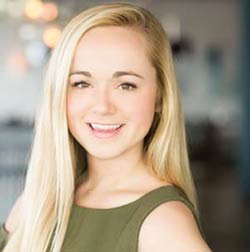 Woof Gang Bakery & Grooming has established itself as the go-to pet store for gourmet dog treats, healthy pet foods, pet supplies and accessories. Locally owned by Cameron Reid, the business has enjoyed a year's worth of success in Mount Pleasant.
"Everyone has been great and truly wants to support a pet-friendly business," Reid explained. "People want to see us do well."
Just 12 months ago, Woof Gang employed one groomer, but Reid has had to hire a second groomer and is now on the hunt for a third.
"Our grooming business has flourished and helped our retail side continue to grow," she said.
Co-owned with her mother, Leigh Reid Hope, and helped in part by her stepfather, this family business is perfect for pet lovers.
"Owners want to provide the best for their pets, and we want to provide the best for our four-legged customers," said Reid.
Recognized as the 11th largest pet retailer in the country, Woof Gang Bakery & Grooming offers all-natural dog food, durable toys and a popular treat table. Reid has even created a senior section that focuses on soft treats, memory treats, joint treats and heart treats for older dogs.
By Stacy Domingo