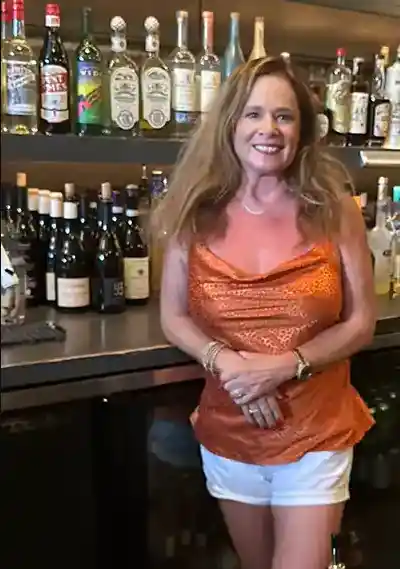 The Belmont: Your Home Away From Home
Charleston native Amy Timmons has a background in accounting and is the co-owner of DIG hospitality. Timmons found her latest venture and home away from home at The Belmont, an establishment on Upper King Street that serves classic cocktails for locals and visitors alike.
When the previous owner put The Belmont up for sale in December of 2022, Timmons saw an investment opportunity in the vibrant upper King Street community. As a savvy hands-on businesswoman, she knew what it would take for The Belmont to carry on its high standards with an intimate team of employees who take pride in The Belmont. Instead of shouting over loud televisions or live music, the clientele come to experience a proper conversation over high-end cocktails, black and white classic movies playing in the background and light bites with ingredients from local vendors.
When it comes to running The Belmont, Timmons says she makes it the best by "learning from and empowering her employees every day," and by surrounding herself with people who are passionate about their craft. She also loves meeting locals and tourists.
So, don't worry about making a reservation — pop into The Belmont for a lifestyle experience, whether that is for a happy hour cocktail, a delicious meal or a nightcap. While you're there, make sure to introduce yourself, because you might just find that The Belmont is your home away from home, too.
For more information, please visit TheBelmontCharleston.com.
By Sarah Rose