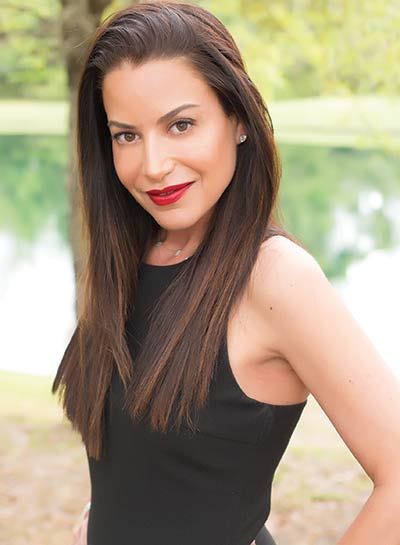 There are not many people who can say they've been a soldier, an advertising executive, an attorney, a gemologist and a mother. Meet someone who can — Ayelet Gilady.
Gilady is the general manager of Diamonds Direct in Charleston. Although the company has locations all over the country, there is a great deal of autonomy at the local level. Gilady said the most important thing that differentiates Diamonds Direct from other retailers is the experience. "The biggest assets are our own people," Gilady said. "They are responsible for providing the legendary customer experience that we've become known for. Yes, we have the best price in the market, but, without our people, even price wouldn't make us so successful."
Gilady began her journey with her service in the Israeli Defense Force. She then worked for over a decade in advertising and business development in the most well-established advertising agencies in Israel. This elevated her to the role of CEO and co-owner of her own agency in Tel Aviv. She then turned her focus to law school, where she fell in love with commercial and tort law. Gilady is member of the Israeli Bar Association and was a practicing attorney for two years. She was approached by the Diamonds Direct team in 2015 and soon made the decision to take on yet another career. She worked for Diamonds Direct's team in the Israeli Diamond Exchange in Tel Aviv, Israel. It was there that Gilady received her education as a graduate gemologist.
Three years ago, Gilady was offered an opportunity to come to the U.S. (Mount Pleasant) to open her own Diamonds Direct location. It was a big decision to uproot her family and move to a country where she wasn't fluent in the language. "We asked our children how they felt about it. They loved the idea and were excited!"
Gilady believes that each career she's had has led her to the next, all the while her role as "mother" being steadfast. … And it has recently come with a big challenge: Her son has decided to serve in the Israeli military, just as she and her husband did. Because he is living in the U.S., this was a conscious choice for him. Gilady respects his decision — although she has worries like any mother would — and believes he will learn respect, loyalty and commitment.
Although it seems like she has taken a circuitous route to her current profession in the diamond industry, Gilady said, "All the things I've done in my life before have brought me here. I love this area, and I feel at home. I've come to stay."
By Mary Coy