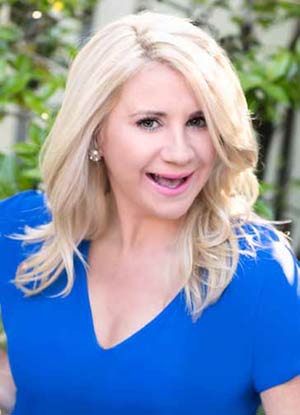 Poetry, music and novels are all successful for a reason, which is simply the longing for love. In general, we all crave a meaningful connection, and Buffie Bell Lilly has a proven track record to help successful professionals find that lasting connection. Charleston Wine Pairings is Charleston's most elite and awarded matchmaking agency, having been cited by the readers of Mount Pleasant Magazine as the Best Place to Meet Single People in Person four consecutive years.
"In 2011, I was standing in the wedding of the seventh couple I had introduced," shared Lilly, who is a certified matchmaker through the National Matchmaking Institute in New York City.
She was recently honored to be a speaker at the group's convention in London.
"I am a graduate of Clemson University in Sociology, as well as the Medical University of South Carolina in Occupational Therapy, so my studies have always centered around human behavior," she said.
Lilly came by her entrepreneurial spirit naturally; her father owns his own construction company.
"He always emphasized that if we were ever to start our own business, we should do it differently than anyone else ever has," she explained.
Her solution was to offer small group events at local, upscale locations where singles could meet.
"I wanted people to be in front of each other. Clients constantly tell me how frustrating online dating can become, so I wanted to offer a new approach. When my clients have the option to meet in a group setting, it becomes less stressful and more relaxed," Lilly said.
Whether the small group is a gathering at a wine tasting, beer tasting or a non-alcoholic event, the results are the same. Her clients get to know others who also appreciate a more sophisticated avenue within the dating scene.
"I meet with each of my clients one-on-one prior to the small group events I plan. I get to know them, define their expectations and often offer coaching," said Lilly. "My system can include one-on-one introductions for those who prefer a more personal experience. In this case, I have the men call the women to plan the date and ask them out as it used to be before dating apps took over. I suppose you could call me Charleston's Underground Hitch!"
If you are worn out by the online dating scene and you are a single professional who desires a discreet, upscale, sophisticated way to meet people in Charleston, Hilton Head, Greenville or the Myrtle Beach area, then Buffie Bell Lilly and Charleston Wine Pairings are for you.
By Stacy Domingo