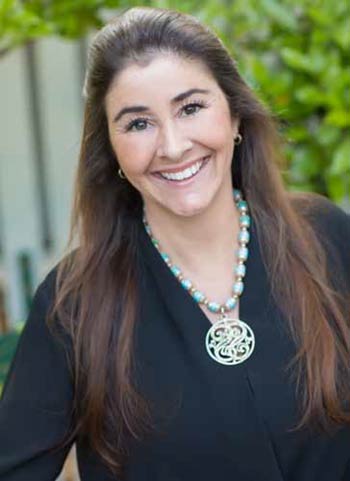 When Woodhouse Spa General Manager Debbie Jenner and I sat down for an interview in one of her relaxation rooms on a rainy Tuesday afternoon, we joked about taking a siesta on one of the day spa's comfy couches. We were only half kidding, and that's exactly the point.
Jenner, who oversees daily operations at The Woodhouse Day Spa on Johnnie Dodds Boulevard, refers to it as her "home away from home," and she wants nothing more than for her guests to feel welcome.
"My job is to make sure people feel relaxed and comfortable," said Jenner.
The Poughkeepsie, New York, native started her career in cosmetic sales and became intrigued that women often used these products to hide their flaws rather than enhancing these perceived imperfections.
Jenner developed a passion for aesthetics, and her initial foray into the field came 12 years ago and entailed administering body treatments, facials and waxes. However, it wasn't long before her interest shifted to the business side of things. She worked and managed a resort-style spa in North Myrtle Beach, near where she attended college at Coastal Carolina University, focusing on Elementary Education.
Then a little over three years ago, her parents, who live on Daniel Island, sent her an article about a new Woodhouse under construction in Mount Pleasant. She was impressed by what the spa offered and researched the company to learn more about it and the person opening the Mount Pleasant location, Kim Powell.
Jenner loved the concept and discovered that Powell was seeking a manager. She had the requisite experience and the two hit it off.
"I decided I wanted to take a chance and move my family here," Jenner recalled.
Although she is now directing the show at Woodhouse, Jenner called aesthetics her "original passion" and has always enjoyed doing things that make people feel special. Woodhouse's motto is "Do what you love, and I'm doing that."
"Taking care of yourself is not selfish," Jenner asserted. "I think wellness should be a part of everyday maintenance."
Jenner credited a number of mentors for her professional success. She said she has been blessed to always be surrounded by strong, supportive women like her mother, several women in her field and now Powell. All achieved successes in their career and are amazing moms.
Jenner continued working diligently to build the Woodhouse brand in Mount Pleasant, touting it as "affordable luxury for everybody." The spa provides more than 72 services, running the gamut from massages to facials, body and nail treatments.
By Colin McCandless