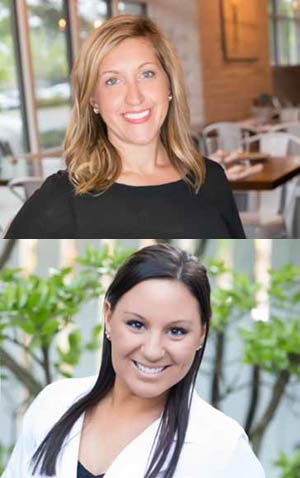 With a talented team of six dentists on hand at Pleasant Family Dentistry, it's no wonder that all of their patients feel welcomed with each and every appointment. Dr. Lauren Callison and Dr. Lynnette Shugan have played an integral role in caring for those in the Lowcountry, working hard to "achieve optimum oral health that can be maintained for a lifetime," according to Dr. Callison.
With a deep appreciation for the vibrant community in Mount Pleasant and the Charleston area, both women – who originally hail from the Northeast – have found their way to the hospitality of the South.
"People like myself move to the Charleston area from all parts of the country because of what a great place it is to raise a family," Dr. Shugan explained.
"The people are wonderful – warm and friendly – making it easy to form relationships with all of our patients on a more personal level," Dr. Callison added.
With their combined knowledge and passion for the field of dentistry, both doctors take pride in delivering the type of experiences that bring their patients back time and again. For Dr. Shugan, her call to dentistry quite possibly began in her youth. She said her family dentist was fun and personable, which always helped her to be excited about her upcoming appointments.
"Visiting the dentist can have such a bad stigma associated with it, so I want to be a positive contributor to show that it's possible to enjoy dental visits," she said.
For both women, it seems clear that their No. 1 key to success is their positive attitudes each day, welcoming in their patients of all ages. Dr. Callison said that just like in life, the Golden Rule applies to business as well.
"Treat others how you want to be treated – and, of course – always practice great communication while working hard to be the best you can be in your field," she said.
Aside from their mutual affinity for their patients, both doctors are excited and impressed with the continued advancements in dental technology, making sure to utilize every innovative tool in their own practice.
With a dedication to "thoroughness, honesty and excellence" in everything they do, Dr. Callison and Dr. Shugan are helping Charleston residents feel good about restoring and maintaining healthy teeth and gums. Ultimately, it is their passion and daily focus to offer comprehensive dental treatments, preventive care and a compassionate experience for each patient who walks through their doors – and back out with a brighter smile!
By Krysta Chapman
Read More:
Meet Dr. Lauren Callison of Pleasant Family Dentistry