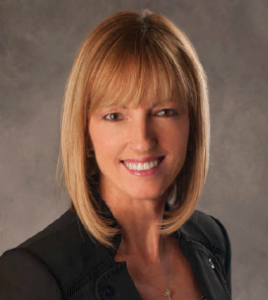 Dr. Mary Anne Larkin often works long hours at Advanced Hearing Care in Mount Pleasant, the audiology practice she founded in 1993, but it's for a good reason.
"Every day I change lives in a positive way through better hearing," she explained.
Most of her patients don't hear as well as they used to and often feel they're missing out on conversation around them. They see Dr. Larkin, a board-certified doctor of audiology with 32 years' experience, and are tested, diagnosed and treated.
"We believe in being part of the total health care team," said Dr. Larkin, "so we work closely with our patients' primary care physicians, and we educate them on the link between good hearing and overall wellness and brain health."
One patient hadn't been able to hear out of her left ear for more than 30 years. Dr. Larkin fitted her for a device, and, for the first time in decades, she could hear out of that ear. The change was so profound, the woman started crying, Dr. Larkin said, pointing out that improving the quality of life of her patients is what she loves most about her job.
"All the hard work and long hours we put in are worth it," she said.
Advanced Hearing Care offers services addressing issues of hearing health and hearing loss to people of all ages. The practice has been honored with the National Practice of Excellence Award by the Academy of Doctors of Audiology and was also voted Best Hearing Practice for several years by the readers of the Moultrie News and Best Audiologist by the readers of Mount Pleasant Magazine.
Dr. Larkin appreciates the support she's received from the greater Mount Pleasant community, and she believes in giving back. As part of her mission to prevent hearing loss, the practice provides free hearing screenings for adults 55 and older.
Dr. Larkin advises women in business to network and support their community.
"When I first opened up my private practice, I joined the Chamber of Commerce and the Mount Pleasant Business and Professional Association. They were invaluable in meeting other business people, learning the ropes of how to market out in the community and how to talk about your services," she explained.
Dr. Larkin is active in her church and supports East Cooper Community Outreach and East Cooper Meals on Wheels. She grew up in a family with a strong work ethic and high academic standards.
"I was raised in an environment where I could be whatever I wanted to be. The sky was the limit," she said.
She and husband Brian have passed those values onto daughters Lindsay and Allie.
"I'm all about raising our girls to be strong women in business who make a contribution to society and give of their time and talents to those less fortunate," Dr. Larkin said.
Like her father, she attended Purdue University, where she earned her bachelor's and master's degrees. She obtained her doctorate in Audiology at the University of Florida. Dr. Larkin worked at a speech and hearing clinic in Florence, South Carolina, and then at an ENT office in Charleston before opening Advanced Hearing Care in Mount Pleasant 22 years ago.
Sometimes patients come back to see her and give an update. When they do, "they've got a smile on their face," said Dr. Larkin. "They're saying 'It's just so much less stressful. I had no idea that it was going to be this easy.'"
By Erin Danly