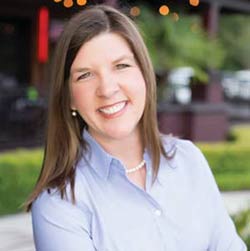 In today's world of mass-produced items, it can sometimes be hard to uncover a present that truly encapsulates your giftee. Emily Bingham of Dockside Engraving understands this shopper's dilemma and has crafted a solution with her custom, one-of-a-kind engraving business. From teak cutting boards to champagne flutes, a variety of items can receive a personal touch. From the coordinates of your favorite city to a palmetto tree, the amount of directions one can go when choosing a design is vast.
"As a South Carolina native, I've always loved monograms and personalized gifts," said Bingham, whose background in accounting and computer software sharpened her eye for detail. "If a customer wants a particular item that we don't stock, we help them find the products for engraving."
Whether you are searching for the perfect wedding gift for a special couple or want to create the ideal keepsake for your friend's housewarming, Dockside Engraving certainly has our stamp of approval when it comes to variety and product quality.
"I think our business stands out from other retailers because we have lots of personalization options and aren't limited to just what's on our website," said Bingham. "We work directly with customers and try to accommodate specific requests."
From stainless tumblers to acrylic trays, you are bound to find something for everyone.
By Kalene McCort