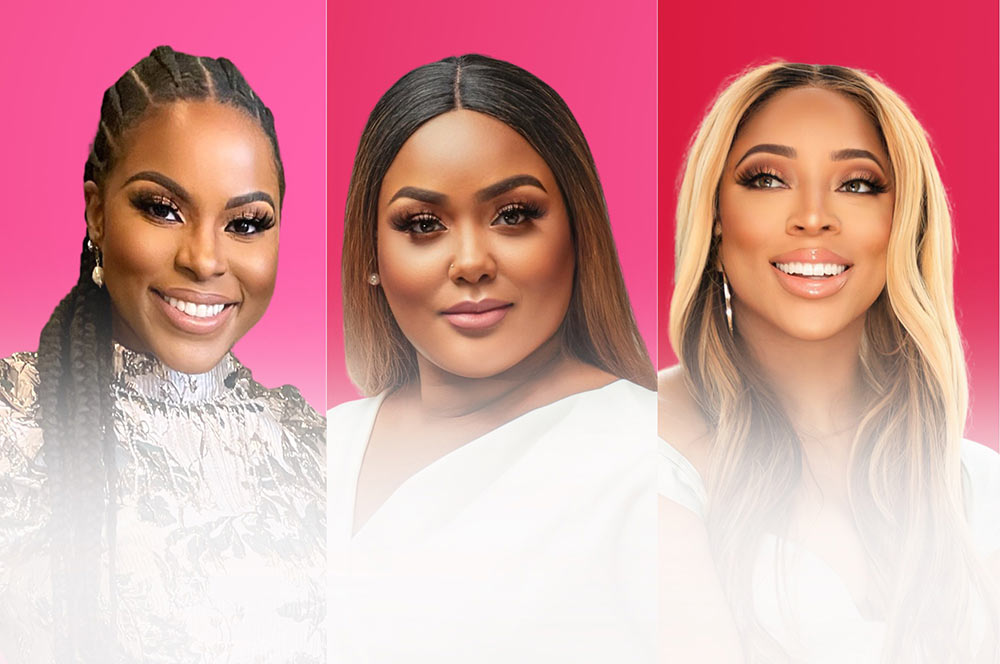 Marketing and sales expert Candice Cohen has always had a passion for women in business. Throughout her adult life, she helped countless women take their companies to the next level with digital marketing. After the pandemic, Cohen encountered a number of female business owners who needed help getting their companies started or back into the swing of things. She immediately felt drawn to these women and wanted to come up with a way to help them succeed.
As a mother dealing with her own struggles after going through both a divorce and breast cancer, Cohen knew that although she wanted to make a difference in the business world, she would not be able to do it alone. When her path crossed with financial strategist Erica Lyles and branding expert Carmen Esteves, she knew it was fate. The three women shared a passion for seeing businesses succeed and later created the dream team that is Girl Go Hustle. All three felt that it is difficult to escape the big creator economy and make a space where a small female-owned business can grow and thrive. With each of their different strengths, they knew they could help businesses in all aspects by working together.
Cohen and her partners emphasize the importance of female business owners creating a community, cheering each other on and wanting to see each other succeed. Cohen said their online platform allows an area where "female entrepreneurs can not only come to socialize and mingle with a potential new business partner, but also a place where they can run, manage and maintain their business." They are for the businesses, specifically the owners, and want to create a safe, all-inclusive space for them to thrive.
Cohen, Lyles and Esteves are intentional to ensure that the businesses they promote are set up for success. Unlike many platforms today that allow just anyone to sell their goods, Girl Go Hustle believes in becoming familiar with the businesses first. The women have a relationship with each business on their platform. They aim to build trust among them all so that a community of vendors and buyers is formed.
Uniquely, the women are not only interested in the businesses who have it all figured out. They pride themselves in their hands-on mentorship with those businesses that are not quite ready for take-off on the platform. They have created courses that prepare women on how to create a profitable, service-based business. These courses leave women ready to put their businesses into the marketplace and get them to a place where they will grow on their own. The three partners want their success to be tied to the next person's success so that women entering the business world have someone on their side, rooting for them along the way.
For more information, please visit girlgohustle.com, or call 843-279-8223.
By Madison Broach