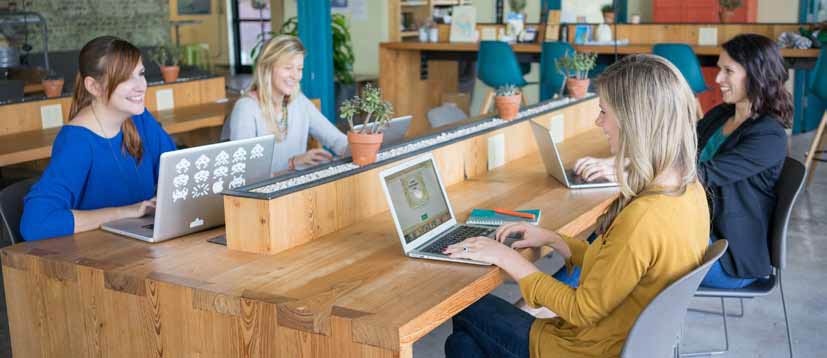 When I moved to Charleston back in 2016, I knew how important finding an entrepreneurial community to connect with would be – and, lucky for me, I just so happened to stumble upon Hatch Tribe fresh into its first six months. Founded by Hilary Johnson in January 2016, Hatch Tribe is a live and virtual community for female entrepreneurs to connect and inspire one another.
Two years later, it seems that Hatch Tribe was destined from the beginning to be successful, but, if you ask Johnson about her background, you might be surprised that this wasn't the plan all along.
"Prior to moving to Charleston, I lived in five cities in eight years for my corporate job, with Chicago being the last. Eventually, I began to wonder, 'Is this ever going to stop?' It made me realize that I wanted more control of my own life. I spent two years brainstorming, building business plans and figuring out what made sense, and, then, two years to the day of moving to Chicago, I resigned from my job with plans to move and open a business," she said.
Upon relocating to Charleston – ultimately settling in as a resident of Mount Pleasant – the Hickory, North Carolina, native opened the Gusto Group, a festival and event production company that specialized in creating events from start to finish.
"About a year into it, I was having major doubts about the company making it and realized I would love to know other people going through the ups and downs of owning a business. But I lacked that community, especially with other women," she said.
Feeling isolated but determined, Johnson made the Gusto Group successful, only to decide that her heart wasn't truly in it.
"I recognized that everyone needs to have a solid network in their community, to have people on speed dial for advice, referrals, access to resources and support. Plus, there's so much information to digest, but we need to learn it fast because time is always scarce for business owners. I wanted to help other women launch their businesses and teach them how to be successful, too," Johnson explained.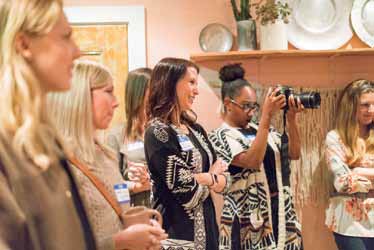 And she has.
In the last couple of years, Hatch Tribe has held trainings and meet-ups for local female entrepreneurs, helping them to learn, network and grow their businesses, along with their daily online presence.
Now a new opportunity is on the horizon for those looking to expedite their business learning curve with the introduction of The Hatch Tribe Member Circle early in 2018. As an exclusive space for entrepreneurs to connect virtually, Johnson said that it lets people avoid the distractions of social media while receiving incredible support from the community and exclusive content, specialized trainings and virtual events. Of course, live events are still on the menu for members at least once a month, with Johnson noting, "It puts you in human touch with other people who are doing what you're doing, allowing you to connect with others."
She is the first to admit that there are great resources available, such as the Small Business Administration. She added that the Hatch Tribe Member Circle is focused on helping entrepreneurs get the information and education they need faster than other outlets to shorten the learning period and see results sooner.
While both Hatch Tribe and The Member Circle are currently for female entrepreneurs only, Johnson doesn't discount the contribution that men make.
"It takes a village and there are so many amazing men who have been incredible mentors to me along the way," she said. "Inclusion is super important, but I do think it's OK to have a female only space. It gives us a community to be vulnerable in without judgment for what's going on in each of our businesses."
Whether you're just starting off or have years under your business belt, there's no denying that a community of hardworking, like-minded women is a welcome change to the uncertainty of being in business.
"Nothing really prepares you for becoming an entrepreneur, but we're ready to jump in and help," Johnson explained.
By Krysta Chapman