Bridging Past to Present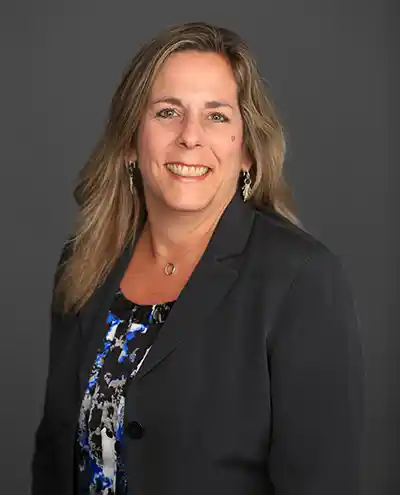 With over 30 years of experience in the marketing field for shopping centers and plazas, director of marketing for Mount Pleasant Towne Centre Kathi Herrmann would like to impress upon every woman reading this article one important tenet: "do what you love," whether it be in your personal life or career.
Herrmann said, "If I've learned anything in my decades-long career in marketing and sales, it's that to be successful and happy, you have to sell and market something you love. If you don't love your product, you won't be motivated to do the work needed to make it shine. I live this every day, and my passion for Mount Pleasant Towne Centre and its place in this wonderful community shows through the work I've accomplished over the last seven years."
A Long Island native, Herrmann and her husband have been living in Mount Pleasant since 2016 — when she was recruited to join the Mount Pleasant Towne Centre management team.
If you speak to any native, they'll tell you that Mount Pleasant twenty years ago isn't the Mount Pleasant we know today. The growth of this community can be observed with all the exciting new developments, improved infrastructure and explosion of unique businesses. Towne Centre is a part of that.
"Next year we will be celebrating our 25th birthday. When they built this shopping center, everyone kept telling them 'No one is going to go and shop there.' It was so far down 17, and, at the time, there was nothing out here. Now, Towne Centre is the heart of Mount Pleasant, and I love it," said Herrmann.
Herrmann has taken Towne Centre to the next level — in large part — by hosting engaging events. Putting on so many throughout the year isn't always easy, but she loves doing it because it's her purpose — and adding a charitable component to each event makes it even more rewarding. "One of our most popular events is our tree lighting to kick off the holiday season, which benefits Camp Rise Above. We also do events and programs for the Charleston Animal Society, Roper St. Francis Breast Cancer Foundation and more. Any event I put on, I ask myself 'who is going to benefit from this?' Of course, my stores are the number one priority, don't get me wrong. But we have an amazing opportunity, being the heart of the community, to not only help the stores make money, but also to help local organizations."
If you know Kathi Herrmann, then you know she's a fountain of energy who is passionate and loving. She's transformed Mount Pleasant Towne Centre into a community hub, and her dedication to the city will continue to grow in 2024 as she steps into an additional role as the next president of the Mount Pleasant Chamber of Commerce. Thank you, Ms. Herrmann, for having such an abundant vision for the Mount Pleasant Community.
For more information, please visit MtPleasantTowneCentre.com, or call 843-216-9900.
By Maurice J. Frazier