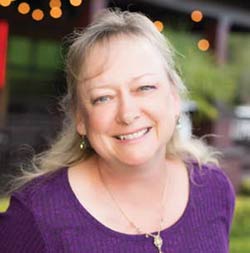 Kathie Livingston is a woman succeeding in business in a predominately male world – leading outdoor excursions around the Charleston area and beyond.
Of course, when you grow up on a farm, you pretty much can do everything the boys can do, and maybe better.
"My mother would have to get me off my horse to go to school in the morning," Livingston said.
Her daily adventure trips are in canoes and kayaks and on pontoon boats, bringing customers up close and personal with Mother Nature.
With the help of her husband, Steve Livingston – a retired director for the city of Charleston Department of Parks and Capital Projects, Livingston started Nature Adventure Outfitters 18 years ago with an old pickup truck, eight kayaks and a horse trailer. She has since branched off into companies including Fish Eagle Wildlife Eco-Boat Tours, Paddle Santee and a recently opened Nature Adventures Outdoor Center, all under the mother company – Nature Adventures Outfitters, Inc.
In the beginning, Livingston conducted tours on horseback and bicycles in the Marion National Forest. The company's focus switched to water and hiking adventures, and business boomed. Livingston pointed out that the staff at Nature Adventures Outfitters includes master naturalists "who offer outstanding guide services."
"Kayaking has really taken off in the last 10 years," she said. "While I'm one of the few women in the state running this type of business and leading tours, there are actually more women who paddle than men as our clients."
By John Torsiello
Read More: Kathie Livingston of Nature Adventures Outfitters, Woods Woman and Kayak Lady