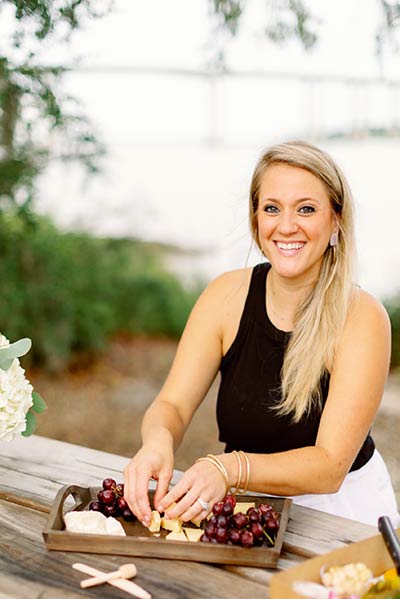 When and why did you decide to go into the business you are in?
I went into business in 2020. Little by little, as I posted boards on social media, I would be asked if I delivered to various areas of the Lowcountry. Now we receive requests from people who are celebrating life events and those who want a board "just because." We recently started build-a-board classes, partnering with local businesses. It's a joy to spend my days meeting so many awesome people in Charleston and doing what I love.
What or who inspires you each day?
The inspiration was and still is my beautiful daughter. Having the opportunity to run my own business gives me the opportunity to enjoy motherhood to the fullest. Baby number two will make his debut this summer, and I want to be a positive role model to both of my precious children as they grow up. I want them to see that no matter how tough something may seem, they can rise up and overcome adversity to make it happen.
What advice do you have for other women just starting out in business?
When I started this business, I would occasionally second-guess myself, not knowing what the next step in the process would be. All I knew was that I enjoyed what I was doing, and my customers seemed to enjoy what I was creating. Looking back, there wasn't exactly a "business plan" in place — I quite literally dove into this business head first and eyes shut. But you can learn as you go, so don't let the unknown hold you back.
Read More:
Get on Board with CHS Coastal Charcuterie's Kelsey Pettus
Kelsey Pettus of CHS Coastal Charcuterie on the Charleston Women Podcast