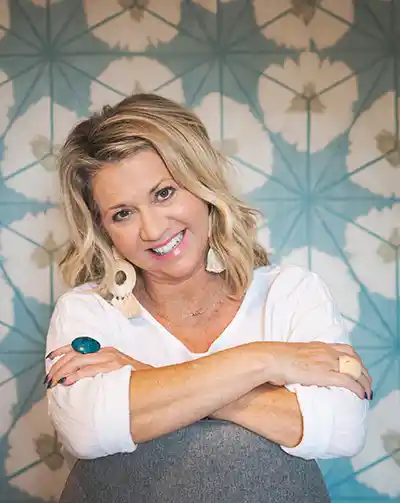 Kendall Koste Teaches Women to Shine Brightly
"A woman shines when she knows who .she is, what she wants and believes anything is possible." Kendall Koste, founder of Shine Brightly, spoke these powerful words. As a certified professional life coach and motivational speaker, she's helping women radiate through mindset and confidence coaching.
Life Coaches are not therapists. They cannot prescribe medicine, nor can they diagnose any mental condition that may be keeping one from moving forward in life. What they can do is provide a co-collaborative process of reaching one's goals by way of one-on-one coaching. Through a series of questions, Koste can move your situation from merely getting by, to a thriving state where clients achieve their desired results and perhaps yield additional blessings never even anticipated. She comes up with a plan and then holds clients accountable for accomplishing it.
Koste stressed the importance of having vision and doing vision boards. Vision is the ability to think about or plan the future with imagination and wisdom. Adding to that, Koste offered,"I coach women personally and professionally so they can live their lives beyond their wildest dreams. I do that through one-on-one life coaching, workshops and motivational speaking."
The one key difference between a therapist and coach is that coaches focus on today, moving forward. They focus on the future and on positive ways to explore different opportunities, while elucidating the actions to get there. "I love holding vision board workshops. A lot of times people get into a routine or mode of going to work, coming home, going to bed and they get into this cycle. If they know what they want through visioning, which often starts with a vision board, they start believing some of these things will happen. In our minds, when we write something down, we start acting as if the vision(s) are true; and it manifests. With the right actions, they do come true because you are putting in the work."
A testimonial from one of Koste's clients states, "Working with Kendall, I've achieved challenging career goals, improved personal and professional relationships and found greater balance in my life. I am fulfilled and confident because of Kendall's coaching!"
Should you desire one-on-one coaching or have a company that would benefit from motivational speaking, please choose Kendall Koste to begin your exciting, full-speed-ahead adventure into greater prosperity; she will change your life for the better.
For more information, please visit ShineBrightly.me.
By Maurice J. Frazier