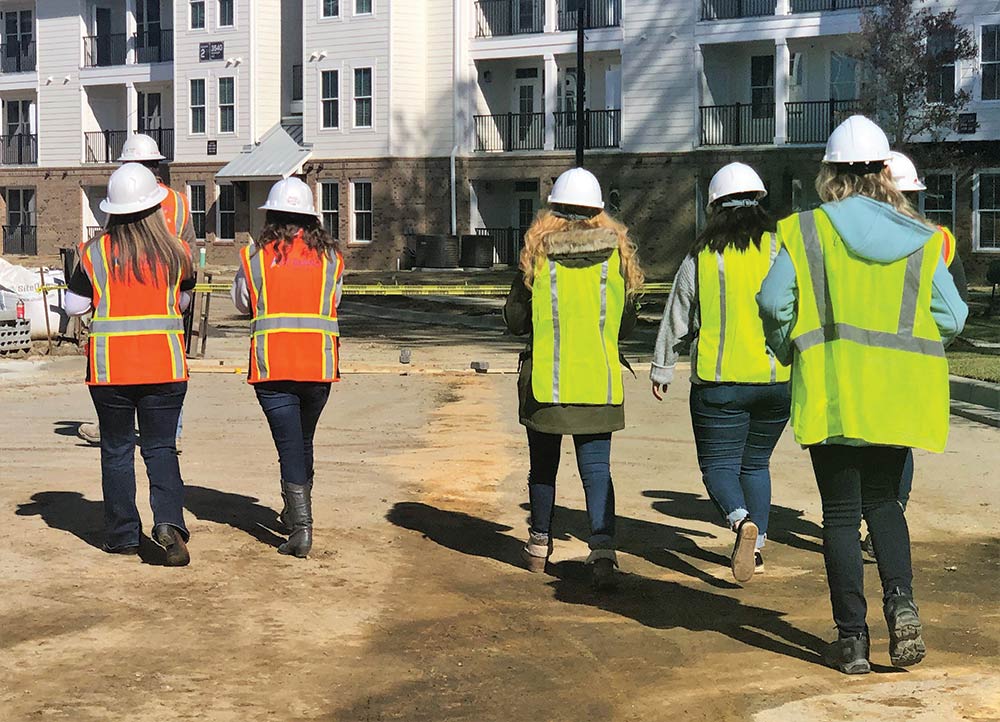 In less than a year, the Palmetto Chapter of the National Association of Women in Construction (NAWIC) is already the largest and fastest-growing chapter in the South Atlantic Region. Over 70 women, many who live and work in Mount Pleasant, participate in this active group. NAWIC is a place where women in construction can find professional support, learn about development opportunities and be around like-minded individuals passionate about the industry.
"We have to build a strong foundation to move forward," said Janet Bates, president of the group and director of marketing and business development at CF Evans Construction. "One of NAWIC's goals is to educate women about the opportunities in the construction industry. In addition to working on job sites, women can excel in sales, marketing, human resources and project-management positions."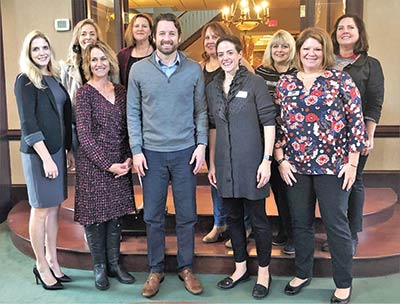 Only 1.3 percent of the entire female workforce in the U.S. works in the construction industry. According to the Bureau of Labor Statistics, of the over 10 million workers in construction, only 9.1 percent of them are women, including on-site, administrative and management positions.
Bates and the local chapter are on a quest to change those statistics.
"We are fired up!" Bates said. "We're on a mission to increase our visibility and to help the community. I have been incredibly impressed with the members. Women in this industry are very powerful. They are all bad asses in the construction industry."
In March, the group celebrated "Women in Construction Week" with a full schedule of events and projects, including a meeting with U.S. Rep. Joe Cunningham in his Charleston office; a panel discussion on how to handle harassment in the workplace; and three tours of local construction sites, one of them to The Grove at Carolina Park in Mount Pleasant.
The women have helped the community in several ways. They organized a building competition for children and participated at STEM Fest, an annual event for children and teens in Ladson. They also worked on-site at a Habitat for Humanity build in Moncks Corner. The recipient of the house is a single mother of three.
Even though they are a new chapter, the local group is preparing to host the NAWIC South Atlantic Region Fall Planning Conference at Wild Dunes in October. Bates expects a big turnout since the event is in such a great location.
"We jump right in," Bates said. "We are not a shy group. In this field, you learn how to speak up and share your opinions. I continue to be amazed with this amassing army of women who lift and support each other. I've found my tribe for sure."
In addition to being part of a strong group of women, another advantage to working in the field is more equal salaries. Women in the U.S. earn on average 81.1 percent of what men make, but the pay gap is much less in the construction industry where women earn 95.7 percent of their male counterparts, according to the Bureau of Labor Statistics.
The Palmetto Chapter of NAWIC meets monthly at various locations in the Lowcountry. To learn more, visit www.nawicpalmetto.org or email nawicpalmettosc@gmail.com.
By Tonya McGue