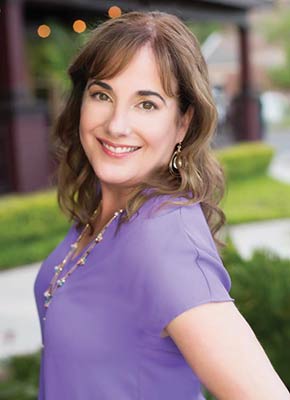 Mary Hughes and her husband, Mike, are local franchise owners of the two Massage Envy locations in Mount Pleasant. Together they operate a business that aligns with their belief in healthy bodies.
"At Massage Envy, we help you take care of you," Hughes said. "Our members enjoy a customized massage or facial each month. We provide a range of massage options – from deep tissue to sports massage to trigger point therapy – to help them relax, realign and rejuvenate. We offer a wide selection of newly expanded facial options as well. Guests can customize their massage or facial based on their needs."
Hughes has a master's degree in Speech and Language Pathology and feels that her previous experience in the Charleston County School District, where she provided services for special needs children, put her on track for her current career. As a busy wife, Hughes well understands the need for a little "me time" and pampering.
"Massage Envy is a helping business, so I found it an easy transition," she said, adding that "It's so rewarding to hear from our guests and members about how we helped them be better in their day-today lives due to regular massages and facials. What could be better?"
She encourages young women to follow their dreams. Her advice?
"I would tell them to not be afraid of embracing new challenges. It's OK to be scared, but don't be scared off," Hughes advised. "As with any new endeavor, I questioned whether this was the right thing for me. I quickly found that staying focused on my goals and staying true to my values helped bring our dreams to reality."
Hughes admitted that it really does take a village to run a successful business.
"Our talented and caring team members that include massage therapists, aestheticians, wellness advisors and managers," she explained. "They are the reason that our customers continue to return. As owners, we know how fortunate we are to have found and continue to cultivate such a great work family. We work hard to show our appreciation for them and to give them the tools that they need to make their jobs easier. We wouldn't be successful without their commitment to provide an excellent customer experience."
Giving back to the community is very important to Hughes.
"We have partnered with Healing Hands for Arthritis; the Alzheimer's Foundation's Ride to Remember; Charleston County Schools, providing chair massages to educators on teacher appreciation days; Birthdays For All, providing birthday gifts to foster children; the Volvo Car Open Woman's Day; and many other organizations. We are committed to giving back to our Mount Pleasant and surrounding communities."
By Barbara Millen Patrick