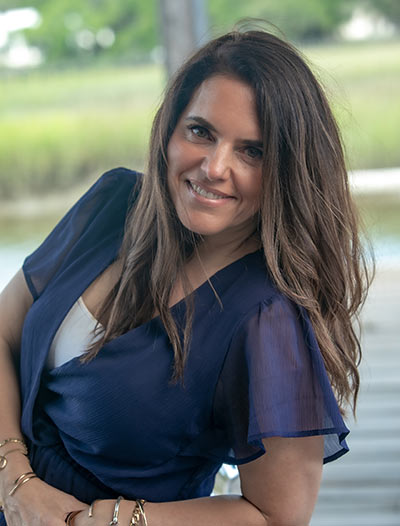 Monique Semper, owner of Yoj Events and Charleston Tuxedo, is someone to add to your Rolodex.
With 30 years of experience in the hospitality and event planning industries, Semper is a professional, ready to make life easier. Before finding success in creating spectacular events and beautiful weddings, Semper enjoyed a rewarding career in the restaurant business. Her experience taught her to utilize both her visual gifts and sophisticated palate to make your dreams a reality for any occasion.
Semper explained, "Event planning allows me to combine my passion for creating events full of special moments while employing skills honed in the restaurant business. I consider myself an ambassador of Charleston to the destination couples, yet I relate to the couples who live here. This business is both challenging and fulfilling. I adore it— crafting memorable celebrations is a dream come true."
Services include, but are certainly not limited to, full-service design and coordination, budget maintenance, contract management, partial wedding planning, design styling and event execution. Semper prides herself in building events from the ground up, with the complete aesthetic, theme and cost in mind. She pairs creativity with the deep understanding of what the client aims to achieve. She'll make sure the look and feel comingle seamlessly, just like all who attend!
By Eileen Casey
Read More:
Q&A with Monique Semper of Yoj Events and Charleston Tuxedo