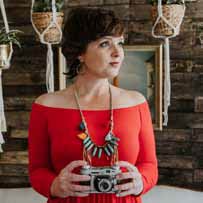 Old Hat Vintage, a retail store offering a unique assortment of vintage and antique items along with handmade goods and custom re-upholstered furniture, is building quite the reputation as the place to go. Located in beautiful, revitalized Park Circle, Pamela Bowen and her husband, Dion Bowen, are thrilled with their success.
"My husband is my biggest fan and biggest promoter," boasted Pamela, owner and dreamer. "Working with him is not unlike marriage. It can be wonderful at times and trying at times, but building something together has been amazing. I would recommend to any married couple working together to use each other's strengths and not to dwell on each other's weaknesses. Every head in the clouds has to have a pair of feet on the ground."
From the moment you step through the door of Old Hat Vintage, the feel of the shop grabs you. The décor of vintage and repurposed items, unique elements and hidden gems offer a little something for everyone.
"This is my dream store. I love being in Park Circle. It's a creative community where you can chase your dream. I love every piece that I create," said Pamela.
Follow Old Hat Vintage on Facebook and Instagram.
By Stacy Domingo