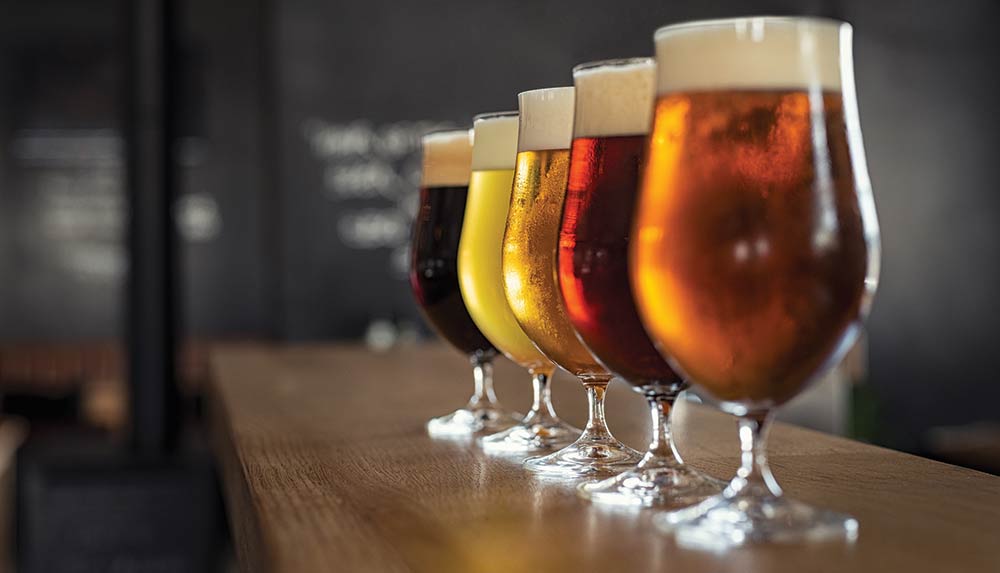 Depending upon who you talk to — and how many pints they've consumed — beer was first brewed as far back as 7,000 years ago in Mesopotamia, or possibly China, or possibly even in a primitive Europe. But, not in Milwaukee.
And, "Laverne and Shirley" notwithstanding, the common perception is that beer brewing has always been a muscular, hairy-chested male profession.
That's wrong, of course. Beer was an offshoot of bread, their common bond being yeast and was one of the domestic arts almost always practiced by … women.
That remained true until the Industrial Revolution mechanized the process and burly blokes began to populate the business, hoisting bulky barrels and wrangling balky machinery.
This trend continued well into the late 20th century, as mega-brands from Yuengling to Miller and Anheuser-Busch moved to dominate the beer industry.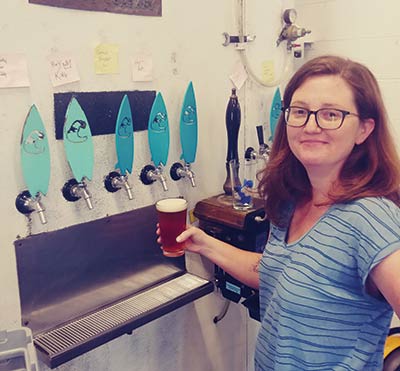 That was the case until 1979, when new federal legislation made home brewing legal for personal and family use. The door was opened to anyone with time, yeast and grain on their hands to brew their own often-exotic lagers, pilsners and ales. Artisanal or "craft" brewing was born. And, as in any birth, women were required — again.
Today craft beer is a $12-billion-a-year business with thousands of small, artisanal breweries and more popping up almost daily like toadstools after a spring downpour. And key to their success is the return of women.
The Lowcountry is no exception. Today, small-batch brewers ply their craft in at least 50 breweries and/or tap rooms from Daniel Island to Downtown to Dorchester County. And women are right there in the thick of things.
One of the members of this sudsy sorority is Sarah Gayle McConnell of Tradesman Brewing Company. In addition to working at her family-owned brewery, McConnell co-founded, along with Macey Martin of Frothy Beard, Brewsters, reviving this time-honored term for female brewers to create an organization dedicated to sponsoring a host of beer-related events to introduce other women to the business and also raise money for women-oriented charities.
A neo-natal nurse for many years "in a previous life," McConnell said that she first experienced craft beer when her husband, a graphic designer, began home brewing. When friends consistently favored his brews over commercially produced beers, she encouraged him to "take a chance and go for it."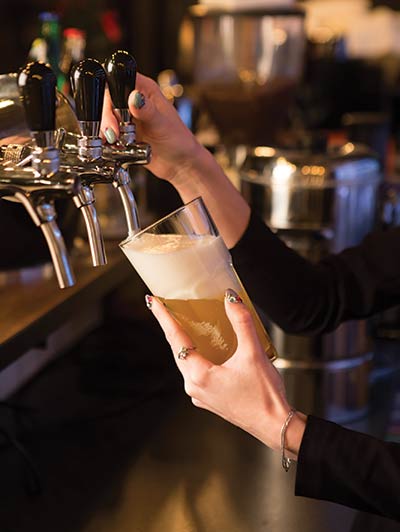 In 2014, Tradesman Brewing became a reality on James Island, and McConnell soon left her nursing post to become "Head Minion and Bean Counter" handling administrative functions for their growing brewery and tap room, now a fixture in what she called "the new-beer district" off I-26 on the peninsula.
"To get into brewing," she suggested, "it doesn't matter whether you're male or female. You just have to have a passion for it. There has to be a special spark that draws you to it."
At COAST Brewing Company in North Charleston, the lady behind the lager (and other beer varieties) is Jaime Tenny, owner with husband, David Merritt, a professionally trained brewer. Tenny held a variety of jobs from biodiesel to teaching yoga before heading for the hops full time.
In addition to handling the business's paperwork, Tenny runs the brewery's lab and works to make their operation "as environmentally friendly and efficient as possible."
A New Jersey native who moved here at 16 and graduated from both Wando High School (where she met her husband-to-be) and College of Charleston, Tenny founded the South Carolina Brewers' Guild in 2005 and helped lobby the state legislature to change many of the laws in ways that kick-started the current craft-beer juggernaut.
Today, Tenny devotes herself to beer, focusing on accounting and the administrative end of the business. "I'm pretty good at it because I'm very organized. And that's where I'm needed.
"People used to think it was odd for women to work in brewing, but that paradigm has shifted in the last few years" she added. Now, at COAST Brewing Company, "All the beer we make we sell, and we make whatever we want. No one dictates to us. Luckily, people enjoy the beers we make and value our quality. We've made a good name for ourselves over the years, and that allows us a lot of creative freedom."
Lindsey Schanker claims the title of "the only full-time female brewer in the area."
She has experience and credentials to back up that assertion. Her background includes time spent working for well-respected craft brewers including Santa Fe Brewing Company in New Mexico and Crooked Stave in Denver, and she has qualified as a Certified Cicerone, equivalent to the wine world's title, sommelier. Her admitted passion is "beer history and how it has been made for thousands of years."
At Westbrook Brewing Company in Mount Pleasant, her days begin with starting her mash — combining grain with hot water to produce what's called a wort, a term that has its origins in Middle English and Middle German. To the liquid drained from this wort, she adds additional ingredients such as hops, and this mixture next goes to a mechanical "whirlpool" that sediments out solid material prior to adding the yeast that will initiate fermentation. The final step is decanting the solution into a tank to become actual beer. She said this whole process "takes about six to eight hours."
During the day, while her new beer undergoes this lengthy process, she begins milling her grains for the following morning's ritual, while not neglecting the "unglamorous janitorial stuff" around the brewery.
Recently, Schanker noted, Westbrook Brewing Company has been focused on brewing "classic German beers." But that hasn't kept them from creating some exotic concoctions from Key lime pie- and coconut cream pie-flavored beers to a pizza pale ale.
"I love how creative the craft-beer industry has been over the last 20 to 30 years," Schanker said. "Beer can be as complicated as you want it to be. But when all's said and done, you drink what you like."
So, the next time you guys raise a macho mug of brewski, you might want to offer a toast of thanks to all the women throughout history who have made it possible. … and still do.
By Bill Farley