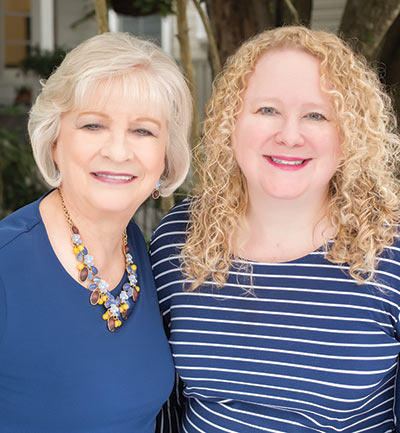 Backyard Retreats, located at 554 Johnnie Dodds Blvd., is known to many locals as the "outdoor furniture boutique." With a variety of outdoor furniture options, Backyard Retreats is a one-stop-shop for outstanding, quality products available in various materials, designed for the outdoor oasis of your dreams.
A reputable company in the community and in the same location since 1996, Backyard Retreats is owned and operated by all women and will be celebrating 25 years of business in January of 2021. Owner Sharon Campbell works closely with her daughter and general manager Darla Miller to build a reputable business with a notable emphasis on customer service.
"We strive to make sure that they [customers] are taken care of, and that we treat them like family — and they are a part of our Backyard Retreats family once they purchase from us," said Campbell.
Regarding their emphasis on customer service, Campbell explains how upon entering the store, customers should expect to be spoken to and treated with the utmost respect.
"We want you to look around and make yourself at home in our showroom. We do not follow you around and always try to sell to you," Campbell remarked. "We work diligently with customers to make sure that what they want and need is what they purchase."
Campbell also said she prides herself in selling the "best outdoor furniture in the area" and that her local business "strives to sell as many American-made and American-sourced products as possible."
Backyard Retreats thrives on community support, and Campbell considers working in the Lowcountry "the best."
"We could not have been in business for almost 25 years without our wonderful employees and our loyal customers," she pointed out.
Campbell and her team want prospective customers to know that Backyard Retreats sells quality products that provide longevity and ease of maintenance. A satisfied customer is one who returns home with furniture that helps "create a place of comfort and beauty." They proudly stand by their slogan — "Backyard Retreats, where your retreat to the good life begins" — and they believe "the good life" begins with the backyard, with beautifully crafted outdoor furniture.
By Jennifer Harrison
READ MORE
Sharon Campbell and Darla Miller: Expertise & One-of-a-kind Touch by Backyard Retreats