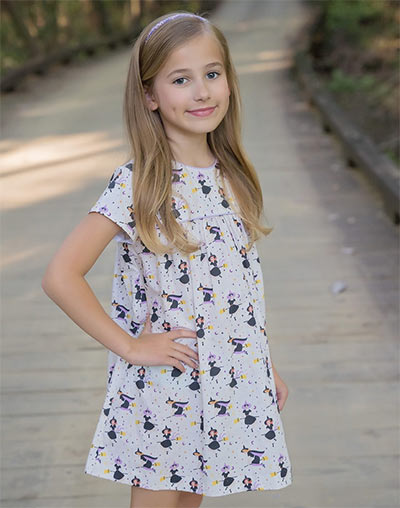 When outfitting your little one — perhaps with a sweet bubble hem and matching bonnet with mary janes for a girl and a crisp polo and pair of khakis for a boy — Southern Belles, located at 280 West Coleman Boulevard in Mount Pleasant, offers the selection you seek.
There, you'll find traditional soft layettes in the most soothing pinks, blues and prints with many well-known brands to select from. From bouncy curls to tippy toes, any baby will feel like a prince or princess in ensembles of the latest fashion from this beloved children's boutique. Girls will love being dressed up in a hand-smocked dress or visiting the playground in a pima cotton frock with matching accessories for hair and cute shoes to adorn sweet little feet. And for the little guys, you'll be amazed at the impressive boys' selection, whether it's for the playground, the classroom or someplace between. From casual gatherings to formal occasions, you're sure to find the perfect outfit for your Southern belle or beau.
Need just the right gift for a birthday or holiday? Choose from toys, books, picture frames and more. New parents can visit and sign up for the boutique's convenient registry while they shop. Owner Susie Molony and staff can assist with assembling outfits for special milestone events, such as cotillions, baptisms, family photographs and other occasions. Monogramming, curbside delivery, shipping and complimentary gift wrapping are all available. With a sterling reputation in the Lowcountry that spans decades, Southern Belles will help your child feel like one of a kind.
By Joyce D. Bliss