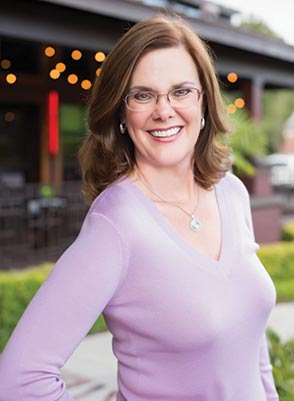 Stephanie Kelley has held the role as executive director of East Cooper Community Outreach for more than a year. A self-described extrovert who is "energized by her interactions with others," Kelley knew that working for her community would satisfy her soul.
"Getting to know the people who make up our circle of neighbors helping neighbors is what I love the best," she said.
Kelley began her professional career in higher education, but, after a tour of ECCO, she began volunteering and then joined the board of directors before becoming executive director.
"My motivation comes internally, and I have a strong faith. I always knew I wouldn't find the cure for cancer, but, somewhere along the way, I figured I may make a positive difference in someone who does," she said.
ECCO plays an important role in a community where many people are left behind.
"You look around and it is hard to believe that people struggle to put food on their table," explained Kelley. "Individuals and families alike have to decide whether to pay for medicine or purchase food. We provide services and at the same time help people get in a stronger place."
The organization is rooted at Christ Our King Catholic Church in Mount Pleasant, after being founded by Monsignor James Carter in the wake of Hurricane Hugo. Today, ECCO has an army of nearly 260 volunteers, 12 full-time staff members, eight part-time staff members and two consultants.
ECCO serves people who live and work East of the Cooper but also has programs that reach beyond to five counties in the Lowcountry.
"We encourage people to call and see what services or programs might be available for them," said Kelley.
As the executive director, Kelley's role is manifold. Being a public face for the organization as well as promoting its mission are primary objectives. And one of her favorite things to do – build relationships – is high up on the list as well.
"One of my priorities is to build and develop relationships with all of ECCO's stakeholders – the staff, the volunteers, the clients, the donors and various community partners who allow us to make a difference," she explained. "My favorite part of any job always involves people more so than paperwork! I love taking people on tours, showing our mission and the services we provide. It was my tour that got me hooked."
Kelley looks forward to the future of ECCO, which will continue to focus on its healthy family initiative.
"There is nothing more gratifying to me than being a part of something that changes lives one small act of kindness at a time," she concluded.
By Stacy Domingo