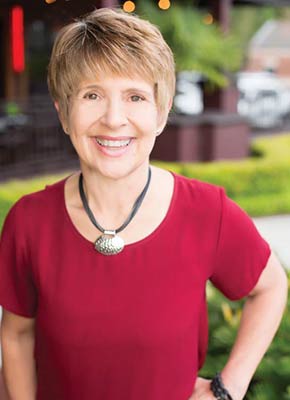 Hudson's Import Service's longevity is based on reliability and its staff's dedication to maintaining the health and well-being of its customers' vehicles.
Established in 1978 by Cliff Hudson, the facility is now at its third and largest location on Johnnie Dodds Boulevard. Like Hudson, his staff is dedicated to the company and the services they provide to Lowcountry residents.
"When we started in Mount Pleasant, we were one of four repair facilities," said Stephanie Shieder, business manager and a Hudson's employee for almost four decades. "Today, there are nearly 50 to choose from, which coincides with the amazing expansion of Mount Pleasant."
Competition is good for customers, but experience, knowledge and specialization in nine individual brands has been the key to success for Hudson's.
When Shieder started working at Hudson's, there were very few women in the automotive industry, but that has changed over the years.
"The percentage of women in the industry has increased greatly. Twenty years ago, I would attend a conference, and I would be the only woman in the room. Now, 30 to 40 percent are women," she said.
Hudson's Import Service employs a highly trained staff that specializes in nine imports: Volkswagen, Audi, Volvo, Toyota, Lexus, Honda, Acura, Nissan and Infiniti. In today's automotive industry, repair shops must have specialty tools and software for each model.
"When you come into our shop, we have separate technicians for each line of import. It behooves the independent garage to specialize, which comes with a price tag. With more than 30 years' combined experience, all of our technicians are ASE certified," Shieder said, adding that the staff doesn't pressure customers into buying services they don't need.
"We strive to educate our customers and cater to their individual needs. Most people want the car they hear about that has over 200,000 miles, and the way to achieve that is through preventive maintenance," said Shieder. "It is important that customers understand how much money they can save down the road. A car that is maintained properly could potentially stay on the road 30 to 40-percent longer."
Hudson's Import Service offers a rare 24-month, 24,000-mile warranty on all repairs, which is twice the time and mileage of the standard in the automotive industry. A customer service shuttle, free car washes and valuable information on the customer's vehicle through Mitchell Shop Management software continue to explain the company's longevity in East Cooper.
"We pride ourselves on being problem solvers for our customers," said Shieder.
By Stacy Domingo