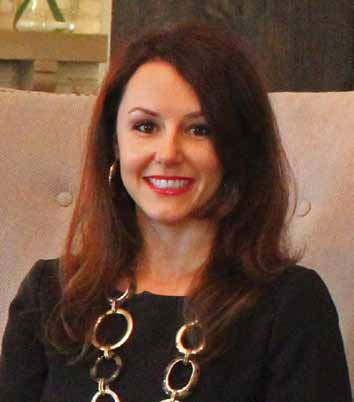 Good Law Group
122 Coleman Blvd
Mount Pleasant
843-277-8373
www.goodlawgroupcarolina.com
Cliche as it is, I always wanted to go to law school," said Summer Eudy, managing partner of the Good Law Group. But Eudy is anything but cliché. At the University of North Carolina, she double-majored in Political Science and Exercise and Sports Science and even considered going to physical therapy school before following her heart to the Charleston School of Law.
"Nobody in my family is a lawyer, so I wasn't trying to follow in anyone's footsteps," she said. "Law school just appealed to me."
While her thoughts of physical therapy school never came to fruition, Eudy's exercise and sports science background helped her get into the type of law she practices today.
"I do a lot of personal injury cases," Eudy explained. "Of course it's important to know about anatomy and physiology, but there are a lot of cases where the injury is disputed. Having a degree in that allows me a deeper understanding and ability to fight for my client."
Eudy began her career doing plaintiff's work for a small practice, where she met her future business partner, Joe Good. She then spent three-and-a-half years doing civil defense work before partnering with Good to form the Good Law Group LLC in 2013.
"Those experiences helped shape me as a lawyer, because I got to see both sides of the aisle by representing individuals as well as corporate and government entities," Eudy said. "It helped me decide what kind of firm I wanted to establish. And I can use what I learned to benefit my clients."
Today, Eudy represents clients in all realms of civil litigation, including personal injury, business litigation, employment and construction defect litigation, as well as family law and criminal defense cases.
Good Law Group LLC is located in a unique building – a renovated 1970s bank – which sits right on Shem Creek, at the corner of Coleman Boulevard and Mill Street. The home of Good Law Group LLC has been a staple on Coleman Boulevard for many years, and now it is getting a facelift. Eudy and her clients really enjoy the cottage that houses the firm and the easy parking. Eudy designed the interior of the office to be chic but rustic and intentionally unlike a typical law office.
"It makes our clients feel relaxed when they meet with us, and that is helpful considering they are generally facing a stressful situation when they come to our office," she said.
Eudy is inspired in her career to seek out the right and the wrong and protect people's rights.
"In one of my early cases, I represented a young woman who was wrongfully marked by the police as 'at fault' in a terrible car accident in which she lost her life. I got to know her parents; they became my friends," she smiled. "We had a good outcome in the case, but my biggest accomplishment was proving the accident was not her fault. That meant so much more to her parents than the money. And that was worth everything to me."
By: Anne Toole