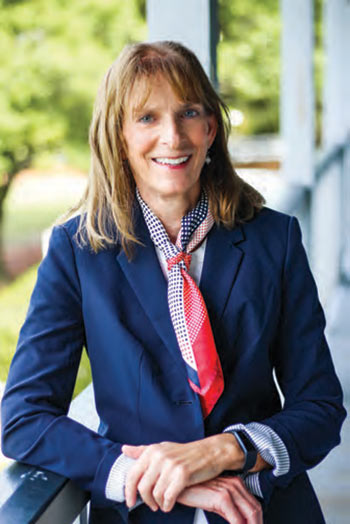 When did you decide to go into the business?
At 15, I waitressed at a resort lodge. The resort not only revitalized my hometown's economy but directed my attention to personal finance. A few years later, I decided to build upon this in my study of accounting.
What's an outside skill you possess?
I earned a minor in English and French studies. Tax accounting demands critical reading skills, as tax code complexity often exceeds Shakespeare's "King Lear." Clients deserve a thorough translation. Contrary to mainstream opinion, accountants can be linguistic and creative. Communicating with clients to help them understand their needs is important in providing quality service.
How did you grow up?
Growing up in a Midwestern farming town, I have a strong sense of family and community. I learned the value of hard work and education. I was the first in my family to attend college and was blessed to have many mentors. Many times, I was the only female in the classroom. Nevertheless, I achieved high marks. I continued to grow knowledge and left the Midwest to find a home in the bustling yet homey Charleston community.
Give some success tips.
Challenge yourself, even when you know you will make mistakes. Listen well, so you may translate your clients' wishes into practical financial planning. Help others succeed, and learn something new every day.
"The most difficult thing is the decision to act; the rest is merely tenacity. The fears are paper tigers. You can do anything you decide to do. You can act to change and control your life; and the procedure, the process is its own reward." — Amelia Earhart
For more information, call 843-722-0785, or visit BaldwinCPA.com.