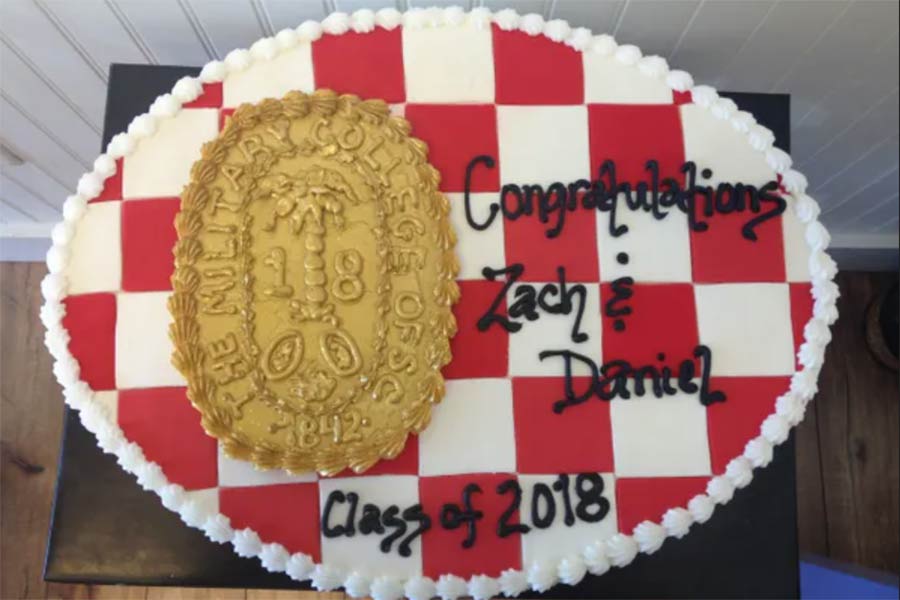 Two words to describe Bakies at I'On are "hand-crafted" and "local." Then go ahead and add "sinful" to capture the range of extraordinary baked goods offered by Owner Gail Holdcraft and her friendly, talented staff.
Bakies Sweet Treats has been a mainstay for treats in the Charleston area since 2013. The beloved bakery started at its former location, just off West Coleman Boulevard, and is now celebrating a sweet one-year anniversary at their beautiful location in the heart of the I'On neighborhood.
If you haven't done so yet, stop by one morning for a cup of coffee, a cinnamon roll, scone, turnover or New York style bagel. Feast your eyes on Bakies' iced shortbread cookies and pecan bars that Holdcraft claimed are the "best part of a pecan pie with an even better, tastier crust."
Elegant decoration sets many of Bakies' offerings apart: from iced shortbread turkeys to Christmas trees and from red hearts to green shamrocks, they add a festive touch to all holidays year-round.
With over 40 different cake flavors and an equally elaborate list of fillings, you're sure to find a great combination for your next event cake, birthday cake, cupcake or even just a cake to sit on your counter. And if wedding bells are in your future, look no further than Bakies at I'on for the cake of your dreams.
To learn more, visit bakiessc.com.