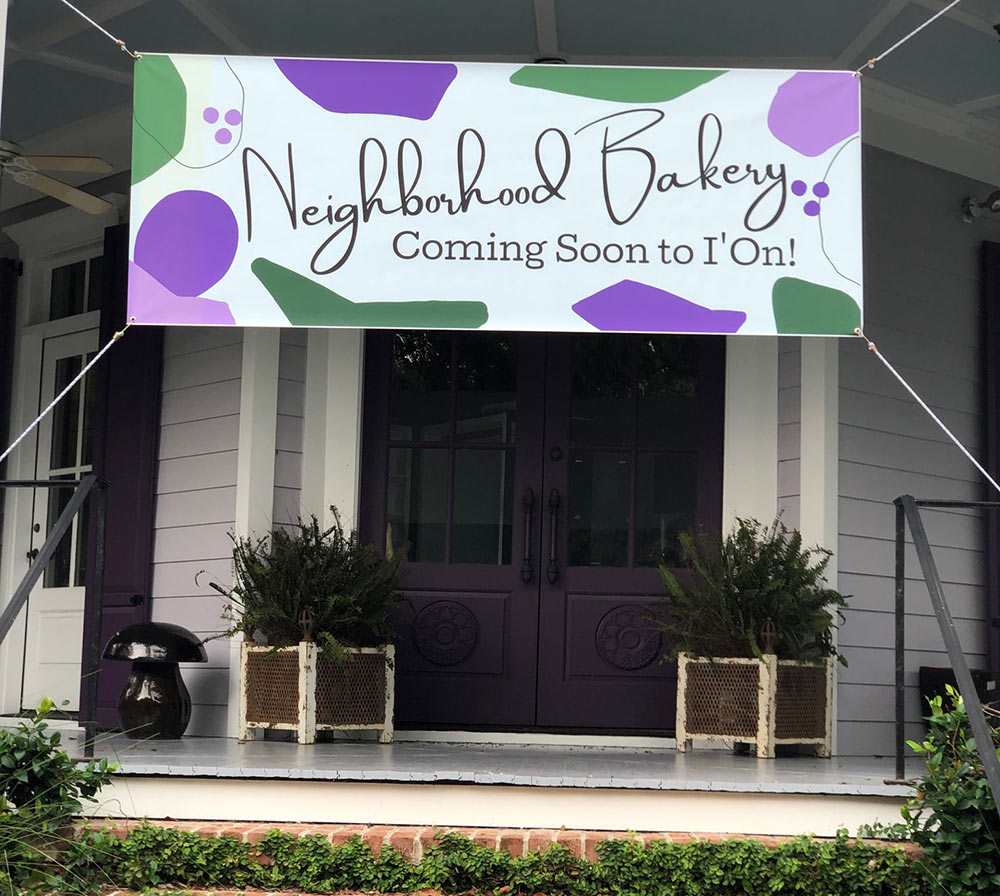 Something magical just happened in I'On. To the excitement of its residents and all Mount Pleasant locals, Bakies reopened its doors on North Shelmore Boulevard.
Since closing their shop on Coleman back in January, our community's collective sweet tooth has suffered a significant loss. Luckily, owner Gail Holdcraft and her team are back to baking — this time, in their new and improved location in I'On. Holdcraft described the location as a "dream come true" and said that everything fell into place with finding the new space and relocating.
"We'll be on the bottom floor of a Victorian-style house," she said. "We have been so well-received by the homeowner, Melinda Armstrong Wren, and the community here. They wanted us to open and have made this transition so smooth."
She has adopted a "turn of the 19th century" Victorian vibe as the décorative theme inside the bakery.
"My grandmother was born in 1890, so that era has always fascinated me," she explained, adding that her old shop had more of a 1920s and 1930s vibe, which was when her parents were born.
Despite the new shop and location, the spirit of Bakies has not changed. Holdcraft has her "dream team" back in place as well.
"I always have to tout my staff for making Bakies what it is," she beamed. "I've got Hannah, Michele, Hans, Linda, Lisa, Anamaria and Elizabeth, all back at Bakies. We are so fortunate that Tom and Deb Keagy of PaPa ZuZu's will be joining our team as well, bringing their knowledge, hands-on experience and even a few of PaPa ZuZu's favorite items. Also, behind the scenes are Beth, Cara and Paula, helping with design, rebranding and marketing. This transition has definitely been a team effort," she exclaimed.
With the holiday season approaching, there is no better time to reopen. All of their sweets — including cakes, cookies and cupcakes — are made from scratch and use only top-quality, fresh ingredients, such as real butter and cream cheese, so that the end results taste as good as they look.
And although weddings may look a little different for the time being, you will still want dessert after you tie the knot. Bakies specializes in making beautiful, unique wedding and novelty cakes in more than 35 flavors, as well as decorated shortbread, pies, cupcakes, over 14 different types of cookies, truffles, fudge, whoopie pies, sweet trays and other edible gifts.
Holdcraft said, "Bring us a challenge. We love creating fun and imaginative cakes that will surprise you."
She also mentioned that Bakies will be wholesaling to restaurants.
New shop. New location. Even a new name – Bakies at I'On – but with the same cozy feel of our local bakery and their delicious sweets remaining the same.