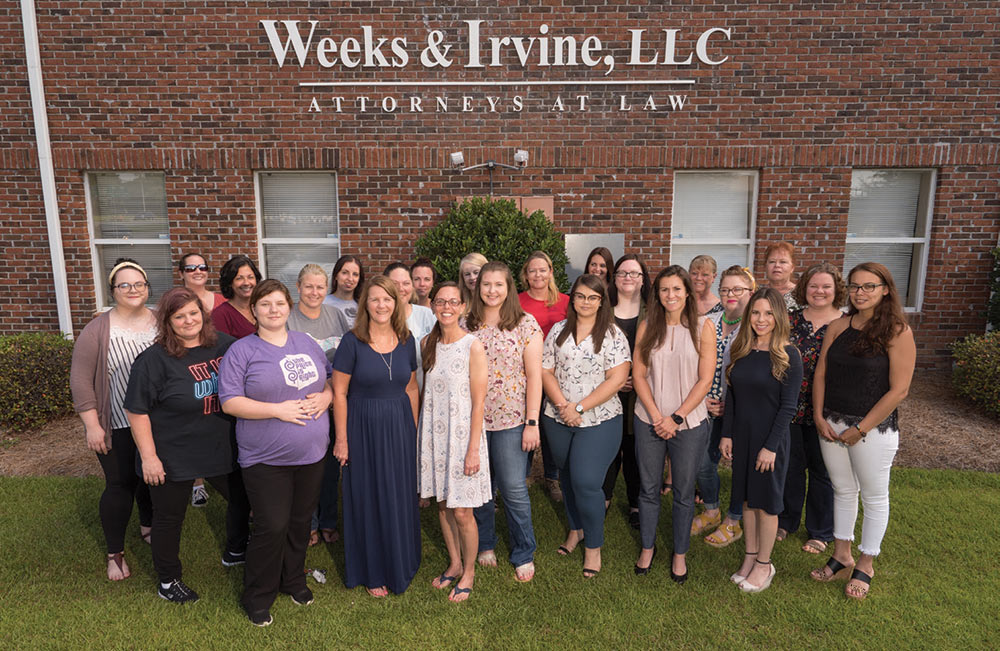 What does it take to establish and grow a successful law firm practice covering the spectrum of real estate activity in our region — from residential and commercial transactions to home equity lines of credit and construction loans?
The simple answers would include knowledge of the law, experience and dedication to clients.
But another part of the core foundation at the firm of Weeks & Irvine, LLC is … women.
Mark Weeks has practiced law in the Lowcountry since 1998. He co-founded Weeks & Irvine with Robert Irvine III in 2010, and in 2015, the firm added a third partner, Joseph W. Kessinger. The firm now boasts a headquarters in North Charleston, two offices in Mount Pleasant and additional offices in West Ashley, Goose Creek, Summerville and Bluffton. Of the firm's 94 current employees, 77 are women, making up an astounding 82%.
These women are the backbone of an incredible team, holding positions as attorneys, paralegals and administrative staff, and they are given much of the credit for making Weeks & Irvine the "go-to" firm for real estate clients throughout the Lowcountry.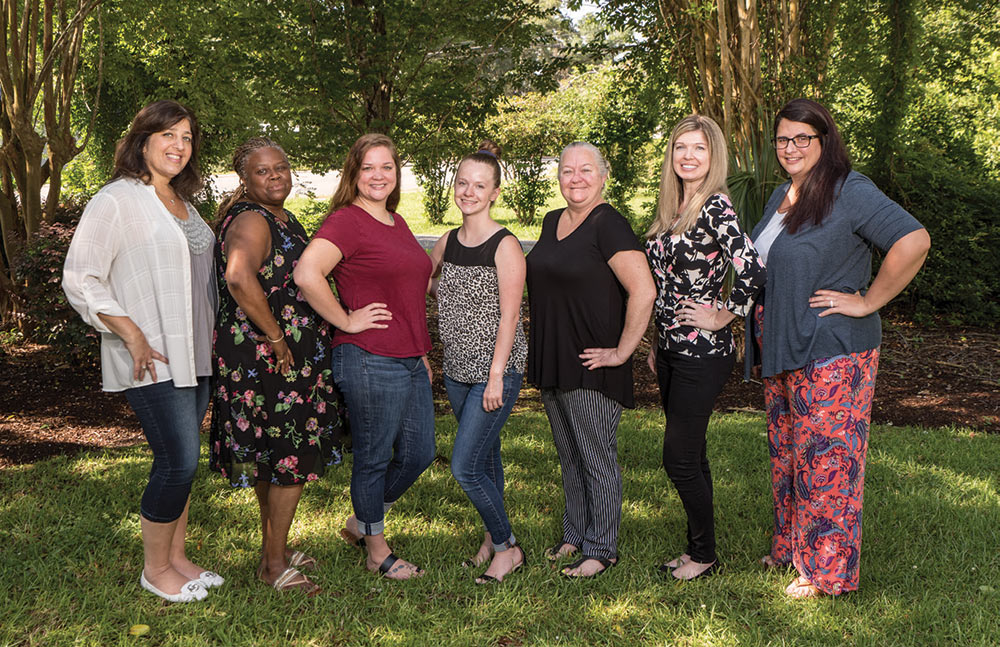 Mark Weeks put it simply: "The firm would not be what it is today without these strong and capable women. They have ambition and drive. They are dedicated and loyal, and they make our clients feel comfortable. They always go that extra mile."
Weeks observed that while in recent years, more men have been attracted to real estate professions, the business remains predominantly female, especially in the residential sector.
He noted with pride that the women of Weeks & Irvine "have been a huge factor in the success of our firm." He attributed this fact primarily to their knowledge of the marketplace and their communication skills, as well as their ability to effectively multitask and manage time and processes to ensure total client satisfaction.
"Although Mark, Joe, and I are often credited with the firm's accomplishments, I can testify that our efficiencies and capabilities have evolved from the ingenuity and organization of the hardworking women at this firm," said Robbie Irvine. "Enough cannot be said about their dedication to this firm, to their families and to our great community. I am both grateful and proud to be a part of this team and family."
The women of the firm have plenty to offer about their experience as well, many of whom have been with Weeks & Irvine 10 years or longer.
For example, Becki Gerard has been with Weeks & Irvine for 23 years.
"I started at the firm right out of college, and since then, it has grown immensely. Still, the partners and staff are like a second family to me. I know that they will always look out for me at work and in my personal life," she said.
Another mainstay of Weeks & Irvine is Kathe Young, who has spent 21 years proofing, updating, recording and managing documents. "I enjoy my work," she said. "There is a freedom in my job that I truly appreciate."
Weeks & Irvine continues to enjoy building rapport and longterm relationships with many of the area's top real estate brokerages and lenders. The firm also represents some of South Carolina's largest home builders and developers.
"We are incredibly proud of the fact that we employ such a large female base. While all of our hardworking, trustworthy, dependable team members are the very core of our continued success in the community, we are especially proud of our majority population of strong and competent women," Weeks said.
Joseph Kessinger echoed his sentiments. "We are thankful and blessed for our staff, the majority of which is women. Their hard work and dedication in the firm and community is an inspiration and makes us extremely proud to call Weeks & Irvine, LLC our home away from home," he said.
To learn more about Weeks & Irvine, LLC, visit their website, www.weekslawfirm.net, or call 843-856-9800.
By Bill Farley