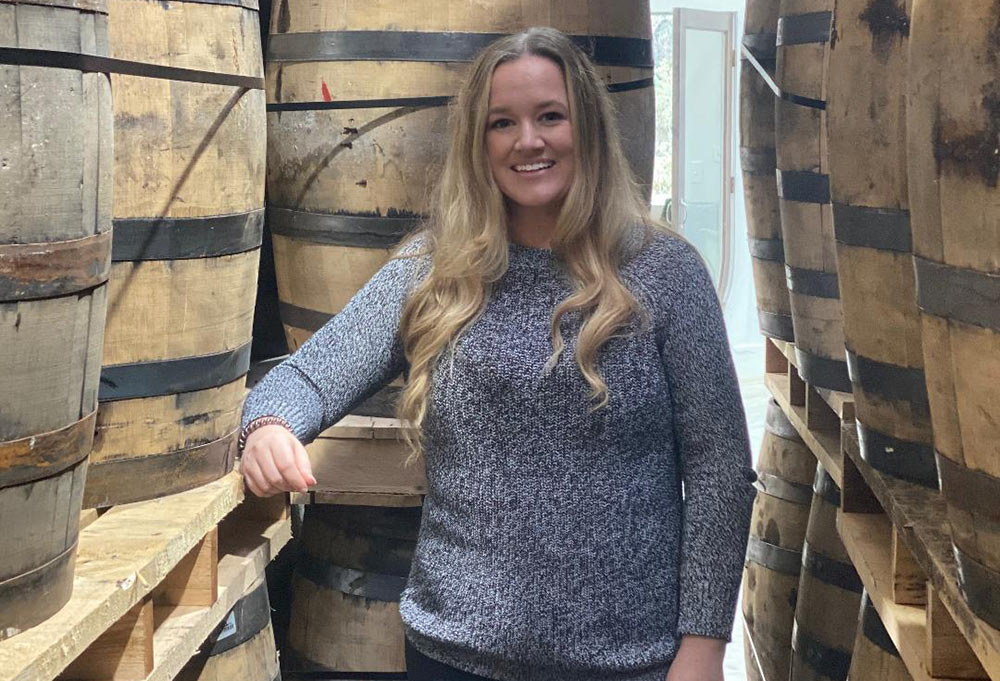 K.erianne Krause just might be traveling through life at warp speed. Although she has not yet celebrated her 30th birthday, she has already earned a ..bachelor's degree in psychology, a master's degree in applied behavioral analysis (ABA) and is currently working on her doctorate in the same specialty. She is also a Board-Certified Behavioral Analyst. Additionally, Krause co-owns Building Independence Together, a business supplying ABA services to 100 children with Autism Spectrum Disorder. Most recently, she joined businessmen Ryan Sadis and Tyler LaCorata to start Beyond Distilling, an exciting new venture opening soon in the North Charleston area. Oh, and did I mention this remarkable young woman is also married and the mother of four?
While at first glance, her life journey might seem rather random, Krause's big decisions are guided by asking herself the same single question: "Will this choice help me understand and care for people and make their lives better even in a small way?" With several strong women in her family who have modeled this caring, altruistic approach to life, it is little wonder that Krause followed in their footsteps.
However, when one of her own children was diagnosed with autism and another was born with a visual impairment, the reality of helping others suddenly hit much closer to home. As Krause explained, "Kids are my world. I want my children to explore their passions and find what makes them happy, and if it means I have to find somewhere that will hire a person with a visual impairment or autism, that is what I will do."
You may be wondering how her company, Beyond Distilling, fits into this picture. Krause's partners, Sadis and LaCorata, share her passion for building a more inclusive world and creating environments that provide optimal opportunities for success for differently abled people. The goal for this innovative company is to provide 50% employment to adults with physical, emotional or mental disabilities. Furthermore, Krause has drawn upon her education in behavioral analysis to write a program training manual that could be applicable to other businesses. It teaches workspace employees how to work together for everyone's success. In addition to safety and efficiency guidelines, the manual includes practical tips, such as how to prompt while still protecting independence.
Although very young, Beyond Distilling will hold one of the largest aging barrel inventories in the Lowcountry. From more than 250 barrels of stored spirits, 10 different products will be available in various stages of the distilling process. Customers can purchase distilled beer, coconut rum, bourbon, tropical gin and whiskey, to name a few choices. Future amenities will include outdoor tours, tastings, kitchen-culinary offerings and possibly adding an Airstream recreational vehicle to host craft cocktails. There's even talk of chairs around a firepit.
Krause's plan for inclusivity addresses a major hurdle for differently abled people: special services and insurance to cover those services that dry up when students complete high school or turn 21. Two-thirds will graduate with no job or educational plan to follow. Kerianne Krause is a passionate business woman, therapist, educator and mother who believes that simply changing the culture of a workplace can make every individual successful. Beyond Distilling is her opportunity to put action behind her words.
By Janet E. Perrigo