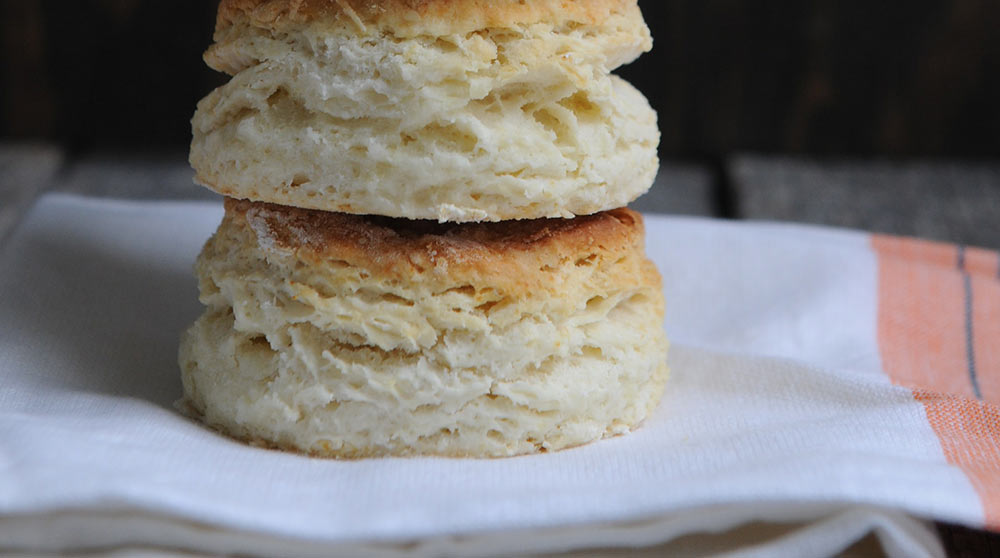 Biscuits are rising up all over town, with at least three biscuit-themed restaurants opening in the last two years, from Vicious Biscuit and The Flying Biscuit Café on Coleman Boulevard to newcomer Maple Street in the Queensborough shopping center. These casual spots all offer flaky homemade comfort with a distinct Southern accent.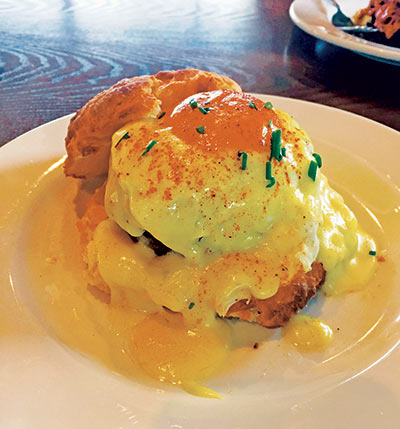 Chef doyenne Nathalie Dupree, co-author of "Southern Biscuits," wrote, "The lightest biscuits are made out of delicate, white winter-wheat flour, also called soft wheat, due to its low gluten content, and with a liquid, usually milk or buttermilk." She added, "My ideal Southern biscuit is feathery light, with a light brown crust on the top and a moist interior."
Callie's Hot Little Biscuits founder Carrie Morey would agree with these sentiments. She is a culinary star and entrepreneur whose products continually win awards at the Specialty Foods Association's national shows. Her black pepper bacon, country ham and sharp cheddar biscuits have all been dubbed best new product. The young mother of three founded the company in 2005 with her mother, caterer Callie White, using her mom's labor-intensive recipe for country ham biscuits which were always a hit at Charleston cocktail parties.
Now on her own, Morey moved production to a North Charleston baking facility, a converted officer's house on the old Navy Base. There, her small team produces a whopping two million biscuits by hand each year. Her retail chain of grab-and-go eateries, known as Callie's Hot Little Biscuit, has been a hit with social media followers, although business suffered with the decline in tourism due to the pandemic. Pivoting to online sales at calliesbiscuits.com, Morey has added other regionally inspired items, as well as a new line of gluten-free baked goods. The specialty biscuits can be found in the freezer section of food stores around the country.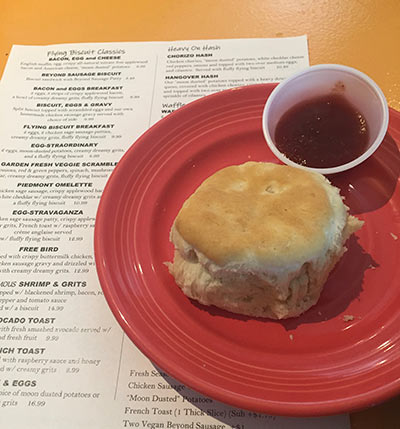 Mount Pleasant residents should note a recent arrival: The Flying Biscuit Café, a new link in a chain that got its start in Atlanta. It has expanded to the former Kudzu Bakery site with the motto "Serving Breakfast All Day for 25 Years." One of the The Flying Biscuit Café classics is a tasty version of shrimp 'n grits — white cheddar grits, topped with blackened shrimp, bacon and roasted red pepper and tomato sauce. It is served with their signature flaky biscuit on the side.
Nutritionists may blanch at the rich and filling toppings offered at these local biscuit eateries, but biscuits are all about comfort, especially during stressful times. If you're seeking comfort, Vicious Biscuit offers a combo aptly named "The Fat Boy" — a colossal buttermilk biscuit, topped with fried chicken and molten pimiento cheese, drizzled with hot honey. This locally owned diner, which recently opened a second location in Summerville, specializes in super-sized, knife-and-fork biscuits, topped with a bevy of imaginative options.
My friend Lainey's grandmother once said to her, in all seriousness, "My dear, you'll never catch a man if you can't make biscuits." Though that dating advice is decidedly old-fashioned, we can all agree that practically any Southerner, the marrying kind or not, would be more than pleased to sit down to a plate of warm, buttery biscuits.