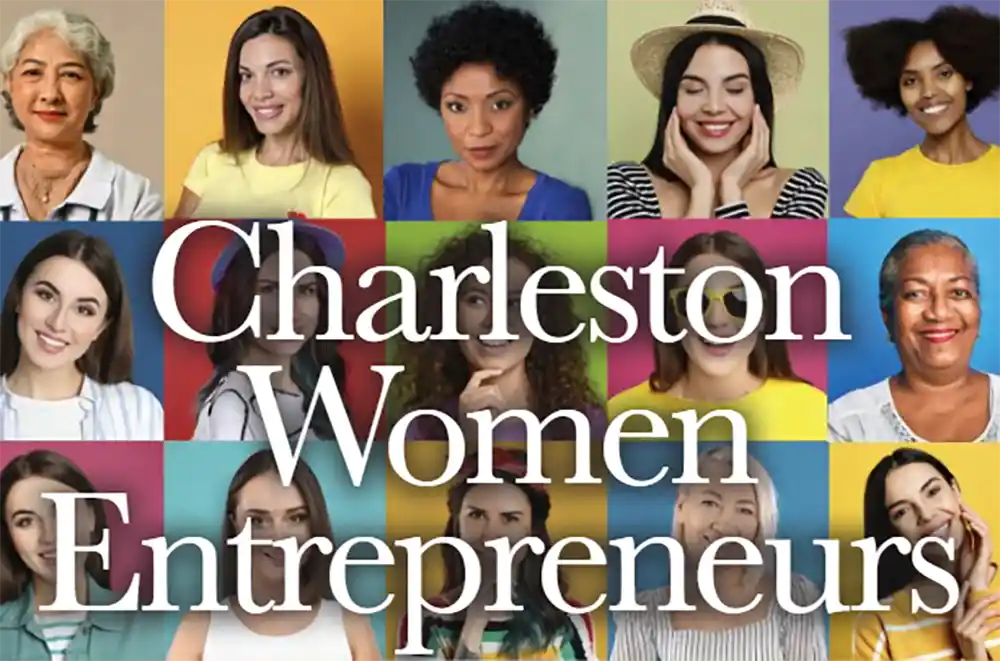 It is no secret that more women than ever before are owning and operating businesses of any kind. In Charleston, women of all ages and walks of life are setting aside their doubts to bring their passions and ideas to fruition. These four women are just a glimpse into the unstoppable female forces present in today's entrepreneurial scene.
Beverly Caddell, "The Second and Third Acts Artist"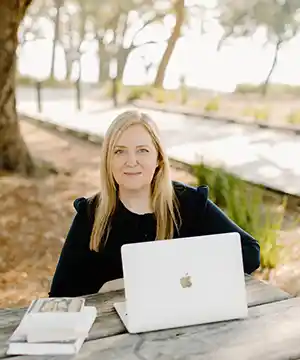 When asked to be featured in this story, Beverly Caddell, 45, humbly pondered if she even considered herself an entrepreneur. Growing up in poverty in southwest Virginia, Caddell always pursued different opportunities than most girls did, always leading with her heart for others. She wanted to work hard and make a difference. This desire led her overseas to Iran where she served the locals for years, planting churches with her husband and children. She explained that she was an easy person for the people to talk to because she could relate to some of the struggles they were going through. The people of Iran touched her heart and led her to want to learn skills that she could use to make a difference in people's lives. When she returned to America, she began classes online and finished her bachelor's degree in business.
"I was trying to brainstorm things I could do to make money and be there for my family," Caddell said. "I wanted flexibility and starting my own business where I did not have to work for anyone was the best option."
Caddell's creative side led her to create a product. After months of taking notes, Loft and Vibe was born. She created a candle that would look beautiful and smell great, but once burned out, could be used as a lotion with vitamins and oils to soothe dry skin. With a small amount of funds, Caddell and her family perfected the product and built up inventory. She decided to get her product into the public eye during her children's school market at Palmetto Christian Academy. People immediately fell in love with the product and all 200 candles were sold. Many business owners at the market observed how much people loved the candles and she was asked to make 1,000 candles for Coastal Cupboard to sell. The candles could not stay on the shelves. Caddell was constantly being contacted by people wanting more of the product. Seeing how fast the company was growing, she realized that it could help someone else bring in income. Therefore, she decided to let someone else take over the company and switch gears.
Caddell then went back to school to get her master's and now plans to take all that she learned from Loft and Vibe to start her own counseling practice on Daniel Island called Restored Water Counseling.
"I never saw myself as an entrepreneur, but from Loft and Vibe I learned that I can run a business. I can do this; I don't have to work for someone else. I care about people and want to make a difference. Opening my own practice is a leap, but so was Loft and Vibe. I feel confident that I can do this," Caddell said of the journey.
Shelby Ivery, "The Teens and Twenties Tackler"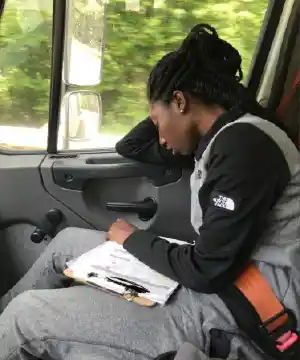 Shelby Ivery felt that from a young age she had something to prove. At age 17, Ivery got her first job at a grocery store to help out her single mom. Even then, it was clear to her boss that she was born to be a leader and in a few weeks Ivery was basically running the entire store.
"That is when I looked at myself and thought, I can do this," said Ivery.
In 2017, she graduated from Charleston Southern University with a degree in business. Despite getting into pharmacy school, Ivery wanted to start her own business.
"I asked myself what people in Charleston needed that I could give them," Ivery said.
Seeing the influx of people moving to Charleston, she decided to open Ivy Solutions, a moving company to help people get into their new homes. After starting the business, she realized she needed to prove that she could be successful.
"All it takes is one customer. I will always remember Ms. Jody," she said. Ivery got her first job moving floatable docks for "Ms. Jody" and from there, business boomed. Customers started calling and requesting cleaning services too. Ivery adapted her business model to include this service, as well.
With the help of her family and great employees, Ivery was no longer needed at Ivy Solutions, but she did not stop there. As a now 29-year-old, Ivery has started seven businesses including Assured Contractors, a well-known contracting and remodeling company in the Charleston area. Through hard work and the support of her family and people who stand behind her, she has been able to grow all of her companies. Throughout her experience, she said, "Word of mouth is the most powerful when getting your name out. I tell my customers, 'Don't leave me a review, tell your friends and family about your experience instead.'"
Laura Horne "The Elementary School Extraordinaire"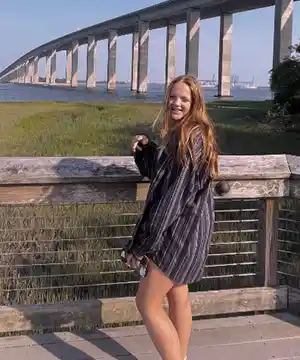 Women or girls of all ages can be entrepreneurs and succeed. Laura Horne is the perfect testament to this.
Horne has always had a passion for art and creating. However, when she was only 9-years-old, she saw a business opportunity in her passion. As her school's Christmas fundraiser, "The Merry Mart," was approaching, Horne started creating and designing notecards for a variety of occasions — birthdays, thank you's and everything in between. This was only the beginning of Hope Designs. People loved her cards and begged for more, even requesting her to customize cards specifically for them. Five years later, as Horne begins to enter high school, her business has taken off. Growing in popularity, she now has a booth at the Sweetgrass Mercantile in the Sunrise Shop. She provides hand-drawn and copied cards with beautiful designs of Charleston and other unique musings. Horne hopes to open her own Etsy store soon, so that her business can grow even more.
"I always knew I wanted to start my own business, where I can do what I love and share that joy with others. In the future, I can see Hope Designs expanding beyond selling notecards… and maybe in the far future, I will open my own shop in my hometown of Mount Pleasant," Horne added.
Victoria Platt Ellis, "The Still Got It"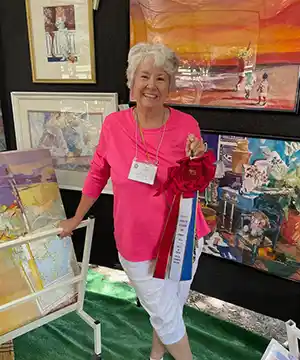 Growing up in Summerville, Victoria Platt Ellis also fell in love with art. She remembers drawing on everything from notebook paper to dirt in the backyard. Before the time of TV and computers, she was a "draw-me" girl in magazines and newspapers. Ellis was asked to paint murals in her children's elementary school and seeing how talented she was, the PTA gave her an honorarium. This event allowed her to take her passion to the business level. Using the money she received from this job, she made and sold a print that many parents at the school purchased. At the age of 32, after seeing her talent on display, many businesses hired her to paint murals in their stores. Ellis began to enter exhibitions to show off her work at the Coastal Carolina Fair, as well as other festivals in Summerville, Beaufort and Kiawah Island. Most of her paintings capture the beauty of Charleston and her love of flowers. Wanting to bring her talent and love for art to her community, she is a founding member of Lowcountry Artist, Gallery Twelve and Art Central in Summerville. She is also an active member of the Charleston Artist Guild. She even started Ellis Nicholson gallery on Broad Street, but decided she is more of a painter than a gallery owner.
Ellis always knew she loved seeing people admire her art and making them happy, but it was not until later in life that she started getting recognition for those talents. Now 80-years-old, Ellis is not slowing down. She is looking for the perfect new gallery for her artwork and while on the search, she is still traveling to festivals and doing what she loves. She even displayed her artwork at the reputable Spoleto Festival at the beginning of June and won the Billie Sumner/Best In Show Award.
To female artists, Ellis says, "You have time. Cherish your time and do what you love."
Although starting your own business may be an intimidating feat, these women are a testament that it can be done at any stage of life you catch the desire.
Ivery said, "Do it. Believe in yourself. You are going to have people who try to deter you, but we don't come up with these ideas for nothing. You have to get your name out there. Timing is everything. You only need that one yes."
Caddell remembered the first time she got the idea for Loft and Vibe saying, "Why not? If you have an idea and are willing to put in the creativity and effort, go for it."
Although Horne is a young entrepreneur, she has learned that you can't let your age hold you back. She says to other young entrepreneurs, "Listen to your mom and don't care what other people think of you. Do what you love and if you truly love what you are doing, chase after it and don't let it get away."
Don't ever let it get away.
By Madison Broach