Coastal Pediatric Associates is encouraging Lowcountry families to take a step toward better health with Walk with a Doc, a health program that brings doctors and patients together to walk every 4th Saturday of the month at Hampton Park at 9:00am.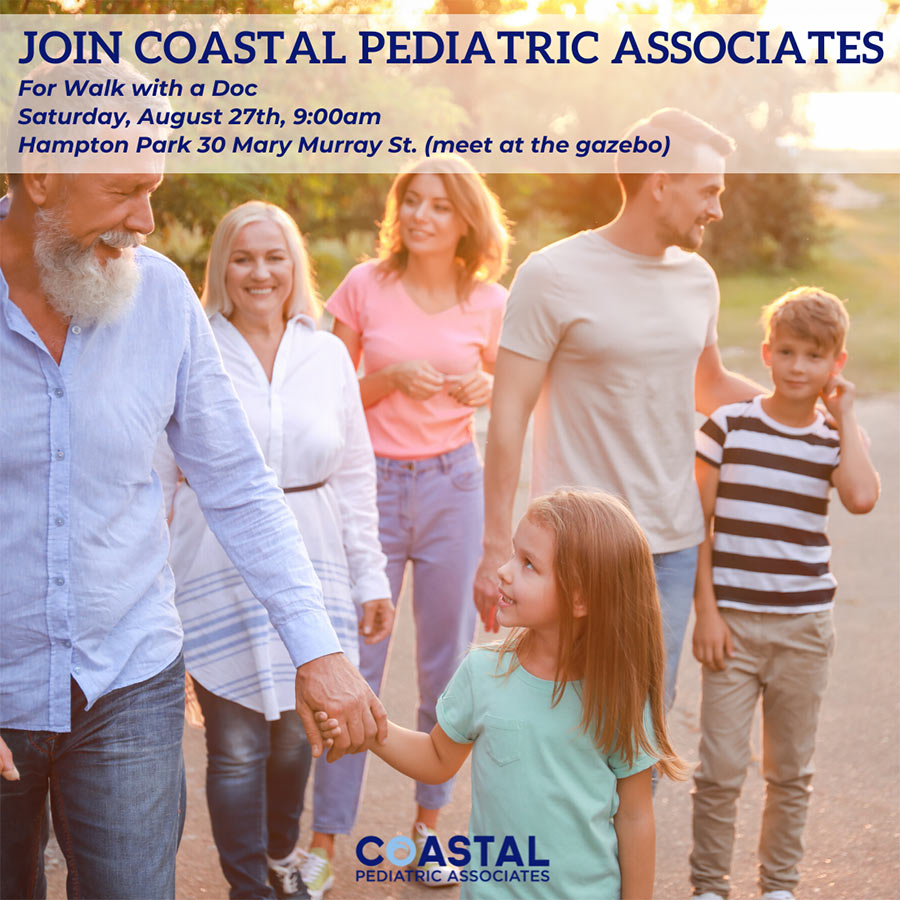 The Walk is open to the community, participation is free, and pre-registration is not required. Walkers will enjoy a refreshing and rejuvenating walk with one of the Coastal Pediatric Associates Pediatricians and other healthcare professionals, who will provide support to participants and answer questions during the Walk.
"I'm very pleased to bring this exciting and simple program to the Lowcountry as it has shown such improved health results for countless people around the world," said Kimberly Caristi, Managing Partner at Coastal Pediatric Associates.
"Walk with a Doc is honored to team up with Coastal Pediatric Associates. By incorporating this program into the practice, it is demonstrating exceptional care and commitment to their community," said Dr. David Sabgir, founder of Walk with a Doc.
"There's no question that increasing exercise, even moderately, reduces the risks of many diseases," said Dr. Kelly Lipke. "Research has even shown that you could gain two hours of life for each hour you exercise regularly."
Learn more: https://www.cpakids.com/walk-with-a-doc