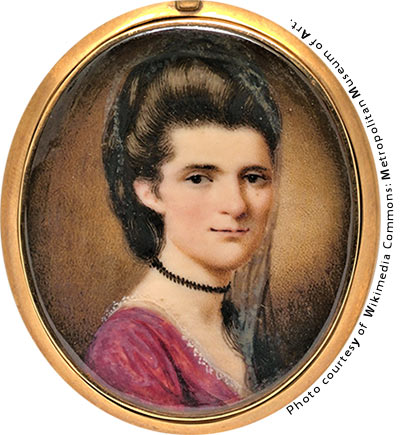 Throughout history, South Carolina has been home to many strong, intelligent and downright incredible women. When you think about the trailblazers who have called our state home, names like Eliza Lucas Pinckney, Septima Pointsette Clark and Nikki Haley may come to mind. But they are only the tip of the iceberg — the list of local women who have shaped our great state is long. Elizabeth Timothy is one of them, and her role as the first female publisher and editor in the United States tells a story of perseverance and inspiration, even to this day.
Elizabeth Villin was born on June 30, 1702 in Amsterdam. As a young woman, she received formal schooling in the Netherlands, which included basic accounting principles. In 1724, at age 22, she married Lewis Timothy, and eight years later, the couple emigrated to Philadelphia with their four young children, ages 1 through 6. As descendants of French Huguenots, it's likely they left Holland to escape the persecution of Protestants that took place following the nullification of the Edict of Nantes.
Upon arriving in Philadelphia, Lewis Timothy, who was fluent in Dutch, German, French and English, took out an ad in the Pennsylvania Gazette announcing his services as a French tutor. But the owner of the Gazette had other plans for him. Benjamin Franklin had been planning to publish a German paper in Philadelphia, and he persuaded him to become editor. While the paper only ran for a few issues, the experience led Lewis Timothy to become a journeyman printer at the Pennsylvania Gazette.
Franklin often encouraged printers at the Pennsylvania Gazette to expand the operation by relocating to other colonies to publish new local papers. After the first three individuals to attempt a paper in South Carolina died of yellow fever, Timothy was primed to take their place. The two men entered into a six-year business agreement — Franklin furnished the press and equipment, paid one-third of the expenses and received one-third of the profit, while Lewis Timothy ran the day-to-day operations. In 1733, the Timothy family moved to Charleston, and their tenure at the South Carolina Gazette began.
Unfortunately, in the winter of 1738, Lewis Timothy passed away. He left behind his wife and their six children, as well as one year on the contract with Franklin. He had planned ahead for misfortune, including wording in the contract that allowed for his son, Peter, to carry on the business in his place. However, at the time of his father's death, Peter was merely 14 years old — too young and inexperienced to run the paper, despite apprenticing.
Without missing a step, Elizabeth Timothy promptly took over the management of the South Carolina Gazette, making her the first female editor and publisher in United States history. Her first issue, published January 4, 1739, listed Peter Timothy on the masthead as publisher, as a woman was not allowed to have such a job. But the issue also carried an announcement that Elizabeth Timothy was running the paper, as it was not uncommon for family to assist in operating the business.
With her accounting skills, Timothy quickly became an accomplished publisher. According to Benjamin Franklin, she "managed the business with such success, that she not only brought up reputably a family of children, but, at the expiration of the term, was able to purchase of me the printing-house, and establish her son in it."
Over the seven years that Timothy controlled the South Carolina Gazette, she broadened its content to include poetry and literary classics, along with news from London, Paris and Constantinople. As the official public printer of the colony, she printed laws, acts and other proceedings for the colony's Assembly, and approximately 20 historical books and pamphlets were attributed to her press. Combined, these endeavors established her as a vital figure in the development of Charleston and South Carolina.
In 1746, Peter Timothy, now age 21, took over the role of publisher and editor of the South Carolina Gazette, while his mother left to operate a book and stationery store on King Street for about a year before departing Charleston for nine years. After returning, she penned her will on April 2, 1757 and passed away within a month, leaving substantial assets to her children. She and her family were members of the St. Phillips Episcopal Church, where she is now buried.
Elizabeth Timothy was inducted into the South Carolina Press Association Hall of Fame, in 1973, and the South Carolina Business Hall of Fame in 2000. A plaque recognizing her important role in the development of South Carolina journalism is located near Vendue Range.